The Ministry of Local Government & Community Development's Mission and Vision
Vision: "We envision an autonomous system of local governance which is participatory, delivers the highest standard of service and promotes improvement in the quality of life of our citizens, while enhancing sustainable national development".
Mission: "We aim to provide sound and clear policy direction, technical support and monitor our Agencies and the Local Authorities in a timely manner, enabling the delivery of high-quality services, good local governance and sustainable development for the benefit of our citizens, through partnership with stakeholders and a cadre of highly-motivated and well-trained staff".
NEWS RELEASES
WE ARE ALWAYS INVOLVED IN DIFFERENT ACTIVITIES ACROSS JAMAICA, TAKE A LOOK AT WHAT WE'VE BEEN UP TO.
Minister of Local Government and Rural Development Hon. Desmond McKenzie has paid tribute to the life and service of former Mayor of Montego Bay, Cecil Donaldson, whopassed away earlier today.    "Cecil Donaldson was an outstanding Councillor of the Glendevon Division, and…
The Kingston and St. Andrew Municipal Corporation's (KSAMC) inaugural Wellness Day of Care for the Homeless is set to benefit some of the most vulnerable persons. Officially dubbed the 'Desmond McKenzie Wellness Day of Care for the Homeless', the event…
After a 17-year delay, firefighters in Old Harbour now have a modern Fire Station from which to work and in which to live. With the construction of the Old Harbour Fire Station having been completed at a cost of $59.7 million, the spanking…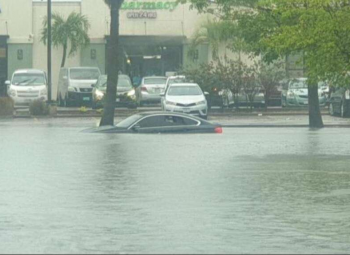 Minister of Local Government and Rural Development Hon. Desmond McKenzie, has expressed regret at the loss of life that occurred as a result of flooding in Montego Bay today. "I am distressed at the reports that a twelve-year-old child and…
Local Government Reform 2013 Onward
At this point in time the main elements of the reform process are the promulgation of three (3) strategic laws; the entrenchment of the Local Government system in the Constitution; the promulgation of the new National Building Bill; and the Local Economic Development (LED) programme.
This section lists a number of achievements attained by the ministry on its route to Local Government Reform.
Theses are publications that were developed within the Cabinet Office in collaboration with the appropriate stakeholders.
The Board of Supervision, (for the relief of the poor in Jamaica), is a statutory body operating under the portfolio of the Ministry of Local Government and Community Development.
Local Government Entities
the following is a map of Local Government Entities in each parish