The Ministry of Local Government & Community Development's Mission and Vision
Ministry of Local Government and Rural Development 2022 Youth Mayors' Forum
Vision: "We envision an autonomous system of local governance which is participatory, delivers the highest standard of service and promotes improvement in the quality of life of our citizens, while enhancing sustainable national development".
Mission: "We aim to provide sound and clear policy direction, technical support and monitor our Agencies and the Local Authorities in a timely manner, enabling the delivery of high-quality services, good local governance and sustainable development for the benefit of our citizens, through partnership with stakeholders and a cadre of highly-motivated and well-trained staff".
NEWS RELEASES
WE ARE ALWAYS INVOLVED IN DIFFERENT ACTIVITIES ACROSS JAMAICA, TAKE A LOOK AT WHAT WE'VE BEEN UP TO.
A kitchen and dining hall will be constructed at the St. James Infirmary in Albion, Montego Bay. Minister of Local Government and Rural Development, Hon Desmond McKenzie, broke ground for the construction at a ceremony on the grounds of the…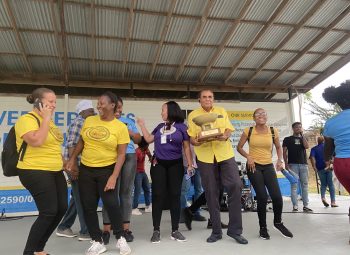 St. Elizabeth Municipal Corporation copped the golden stove and bragging rights as winners of the Local Government & Community Month (LGCM) 2022 Cook-Off Competition. Chief Executive Officer Errol Lebert led the 'The Breadbasket Chefs Extraordinaire' team during the contest at…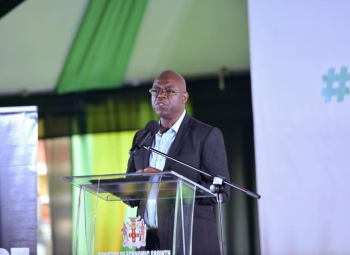 Minister of Local Government and Rural Development, Hon. Desmond McKenzie, has expressed great sadness at the passing of the Deputy Mayor of Morant Bay, Councillor Lenworth Rawle. Mr. Rawle died in New York yesterday. "This is a most unexpected event.…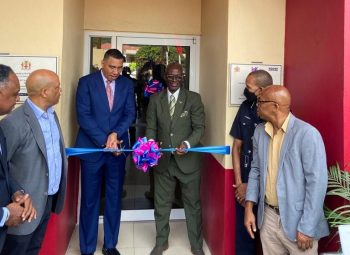 Prime Minister Andrew Holness officially opened the new J$163 million Yallahs Fire Station in St. Thomas, which is expected to serve some 95,000 residents. The facility is a subproject of the Disaster Vulnerability Reduction Project (DVRP), implemented by the Jamaica…
Local Government Reform 2013 Onward
At this point in time the main elements of the reform process are the promulgation of three (3) strategic laws; the entrenchment of the Local Government system in the Constitution; the promulgation of the new National Building Bill; and the Local Economic Development (LED) programme.
This section lists a number of achievements attained by the ministry on its route to Local Government Reform.
Theses are publications that were developed within the Cabinet Office in collaboration with the appropriate stakeholders.
The Board of Supervision, (for the relief of the poor in Jamaica), is a statutory body operating under the portfolio of the Ministry of Local Government and Community Development.
Disaster Preparedness Town Hall Meeting - St. Mary
Local Government and Community Month 2022 - Prime Minister's Message
Indigent Homes handed over in central Kingston
Hon. Desmond McKenzie World Homeless Day Message