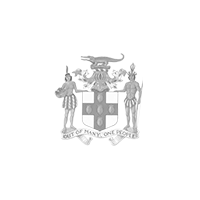 The Board of Supervision
61 Hagley Park Road Kingston 10, Statutory Body
About Board of Supervision
The Board of Supervision, (for the relief of the poor in Jamaica), is a statutory body operating under the portfolio of the Ministry of Local Government and Rural Development. The organization is managed by an Administrative Secretary and a staff of Supervisors known as Regional Managers. It was established under the Poor Relief Act to supervise and monitor the delivery of the Poor Relief service performed by the Parish Councils and KSAC. The main functions of the Board are characterized as supervisory, advisory, regulatory, auditory, training, appellate, inquiry, rules formulation (for Poor Relief Administration), and sites and plan approval (for infirmaries buildings).
The Board of Supervision conducts its activities mainly in relation to three programmes:


Outdoor Poor Relief Assistance,


Indoor Poor Relief Assistance (Institutional Care/infirmaries)


Homeless and Street People Programme.


Vision
We envision that the client's population be fully rehabilitated or in receipt of proper care and protection by:
Ensuring that service providers deliver maximum performance and assistance.
Ensuring the enforcement of family support/maintenance laws and policies governing the system.
Promoting community involvement, family participation and self-reliance to eliminate dependency on government welfare programmes.
Ensuring the provision of shelter care, protection and rehabilitation for all street people/homeless persons.
Mission
To ensure the relief of poverty and destitution among all members of the society throughout Jamaica in accordance with the Laws, Rules and Regulations governing the Poor Relief System, Government Policies and Modern Social Work Practices.
Chief Functions:
To examine the manner in which Poor Relief is administered in several parishes, and in cases where it shall appear to the Board that the arrangements in any such parish are defective, to require the Parish Council of such parish to remedy such defect;
To hear and decide appeals from poor persons who have been refused relief, or who may consider the relief afforded them inadequate and;
To see the Act effectively administered by the several Councils without injustice to the persons entitled to relief on the one hand, and with due regard to the interest of the tax payers on the other, and so far as may be to secure unity of system in its practical administration throughout the Island.
It was also mandated to be the responsible agency for homeless persons.
Corporate Profile:
1. Constitution of the Board
The Board is constituted of nine (9) members appointed by the Minister (Section 4, Poor Relief Act). The Board elects its own Chairman. The organization is managed by an Administrative Secretary and a staff of Supervisors known as Area Officers.
2. Membership
The members of the Board are appointed by the Minister. The membership has a two (2) year life span.
The Board of Supervision
(
for the Relief of The Poor In Jamaica
)
61 Hagley Park Road
Kingston 10
Tel: (876)-618-7360-9
Email:
Boardofsupervision@Mlgcd.Gov.Jm
Key Positions within the organisation:
Corporate Secretary:
- Treka Lewis

Regional Managers:
- Venisa Clarke-Lee
- Maureen James
- Cyprian Lewis


Physiotherapists:
- Kerri Ann McIntyre- Rose
- Josean Williams
- Shenae Smyle
- Tanya Jones


Dietitians:
- Claudia Cole Robinson
- Kayon Wolfe
- Marlet McGhie

Administrator:
- Mesha Scarlett

Records Officer:
- Joelle Williams

Records Clerk:
- Simone Coombs