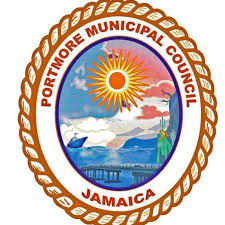 Municipality of Portmore
Pines Plaza, Portmore, St. Catherine, Municipal Corporation
Located on the south east coast of the island of Jamaica, the area now known as Portmore was once called the Salt Pond District. Now one of the largest residential communities in the English Speaking Caribbean, Portmore was mainly fishing area until the English captured then small estates that supplied goods and services to larger sugar estates were established. Farming began after the construction of the Rio Cobre irrigation system in 1870. By 1915, the area was covered in banana production. There were scattered settlements of fishers and plantation workers in New Land, Naggo Head and Old Braeton, the area was now called Portmore.
Housing construction began in Portmore as a result of the cry for housing in Kingston during the 1950s and 60s.  A company was formed call the Portmore Land Development Company Limited. They constructed 11 miles of Dyke (Dyke Road) and 3 miles of causeway to connect Portmore to Kingston. Once basic infrastructure was in place, developers were asked to build houses. The Matalons built the first Housing scheme in Portmore called Independence City. Edge Water Villas was the next scheme built, since then several schemes have been built.
As the population of Portmore grew the Urban Development Corporation (UDC) in 1977 started to plan and provide for infrastructure for the growing community. Community centres, schools, police stations, post offices, a library, and medical facilities have been built. Portmore now has a population of over 170,000 people and was granted municipality status in 2003.
Key Positions within the organisation:
Chairman - His Worship the Mayor Leon Thomas

Deputy Chairman - Councillor. Alric Campbell,


Chief Executive Officer - Ms. Naudia Crosskill
Superintendent of Roads - Mr. Nigel Moore,
& Works Acting Municipal Engineer


Director of Finance - Mr. Courtney Campbell,

Director of Planning - Mr. Onigraay Parker
Director of Administration - No Director of Administration on
the establishment
Disaster Coordinator - Ms. Shanique Marsh