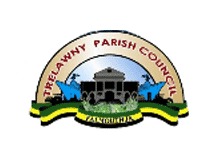 Trelawny Municipal Corporation
Water Square, Falmouth, Municipal Corporation
Trelawny, home to the famous Cockpit Country, is bordered on the west by St. James, on the east by St. Ann and St. Elizabeth and Manchester on the south. The parish was formed from the eastern part of St. James in 1770 after the wealthy planters of the area complained that Montego Bay, the capital, was too far away for them to go to conduct business. The parish was named for Sir William Trelawny, governor, when the parish came into being.
Falmouth, the capital town of Trelawny and an ornate seaport, is still one of the best laid-out towns in Jamaica. An important town during the golden age of sugar, Falmouth served then as a great shipping port and had huge storehouses. Today, its sleepy, quiet nature belies the hustle and bustle that characterised its daily life in former times. Other major towns in the parish – Martha Brae, Clarke's Town, Stewart Town, Rio Bueno and Duncans have undergone many changes over the years.
Agriculture is the main focus of Trelawny's economy. Bananas took over, after sugar's decline, as the major agricultural product. Coffee, coconuts, pimento and ginger are also grown in the parish. Meanwhile Trelawny's rums are legendary.
Key Positions within the organisation:
Chairman - His Worship the Mayor Collen Junior Gager

Deputy Chairman - Councillor Donovan White
Chief Executive Officer - Mr. Andrew Harrison
Superintendent, Roads & Works - Ms. Lavern Morris
Director of Finance - Ms. Carol Dalling
Director of Planning - Ms. Marlet Wellington
Director of Administration - Ms. Keisha Lewis
Disaster Coordinator - Mrs. Dion Hylton-Lewis