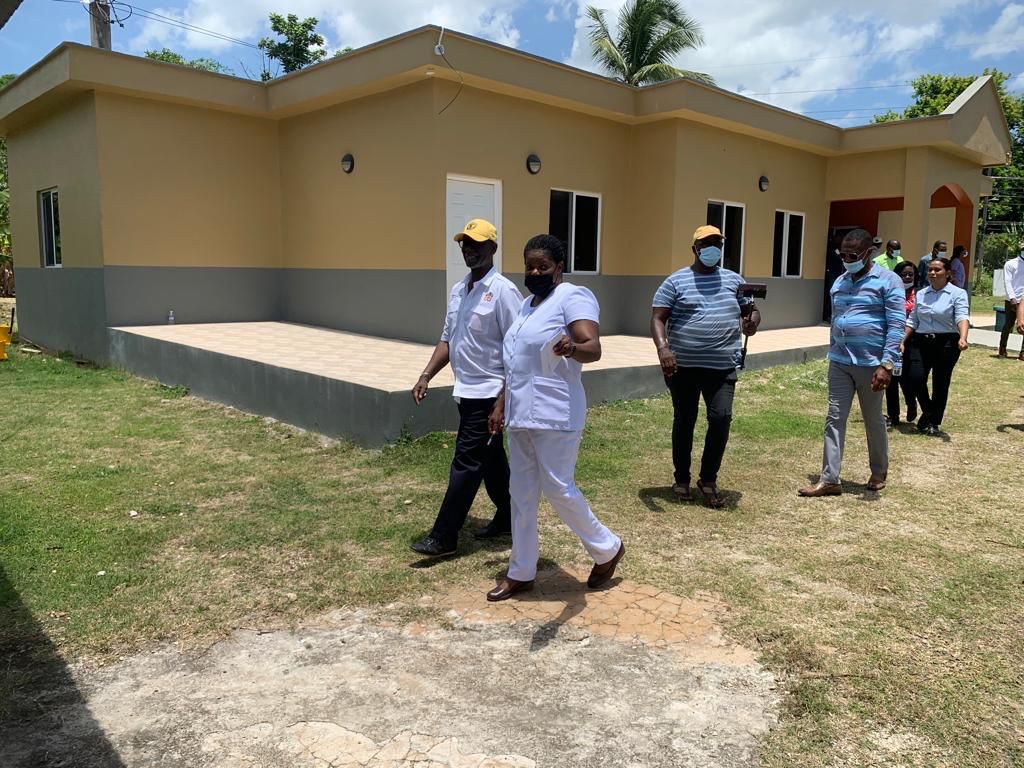 CHASE Fund to donate two ambulances to Local Gov't Ministry
The Culture, Health, Arts, Sports and Education (CHASE) Fund has donated two ambulances to the Ministry of Local Government and Community Development to boost the emergency medical services at its infirmaries.
Minister Desmond McKenzie in disclosing the partnership, stated that the St. Elizabeth Infirmary in Santa Cruz will benefit from one of the vehicles.
"An ambulance, fully equipped, is important for the survival of this facility. We continue to make significant investments in our infirmaries. The Government will not spare anything at all to ensure that our infirmaries are in good working order," he said during a tour of the St. Elizabeth Infirmary on June 21.
The Minister McKenzie explained that having a dedicated unit ensures prompt, life-saving medical assistance for the facility's 49 residents – 27 males and 22 females, as the infirmary is "miles away" from the nearest hospital.
According to Mayor of Black River, Councillor Derrick Sangster, the ambulance will provide essential support during emergencies and ensure the safety and well-being of the residents.
"The infirmary is located some distance from the hospital, but even more so, in times of hurricane, we have to make arrangements with private individuals to transport the residents to other locations should the infirmary become inundated with storm water," he said.
"So, the ambulance will be a welcome addition to the infirmary to assist in that sort of process."
Assistant Matron at the St Elizabeth Infirmary, Veronic Roach, noted that the ambulance will bring hope and assurance for the residents and staff alike.
Meanwhile, Minister McKenzie said that plans are underway for the opening of the new administrative block at the infirmary.
"I am really impressed with the work that the Matron and the team have been doing to maintain this facility," added Minister McKenzie.
He stressed that the therapeutic park at the St. Elizabeth Infirmary, established in 2019 as the first of its kind, offers a serene environment for relaxation and serves as a place of healing for the residents.
McKenzie said that similar parks are being introduced in other infirmaries across the island, with Manchester, St. James and St. Mary Infirmaries already completed. Therapeutic parks at the Hanover and St. Catherine Infirmaries are under construction.