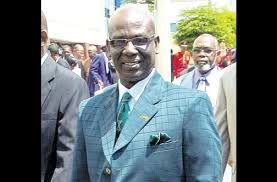 Desmond McKenzie appointed Minister of Local Government
Former Mayor of Kingston, and Opposition Spokesman on Local Government, Mr. Desmond McKenzie M.P., is now the Minister of Local Government.
Following the change of government through the General Election of February 25, 2016, Prime Minister, the Most Honourable Andrew Holness has just announced at the Swearing-In of Cabinet Ministers at Kings House, that Minister McKenzie will continue the process of structural change to the Local Government system.
The Prime Minister also announced that strong emphasis will be placed on business development, and the improvement of business processes at the local level, with a view to making Local Government contribute strongly to national development.