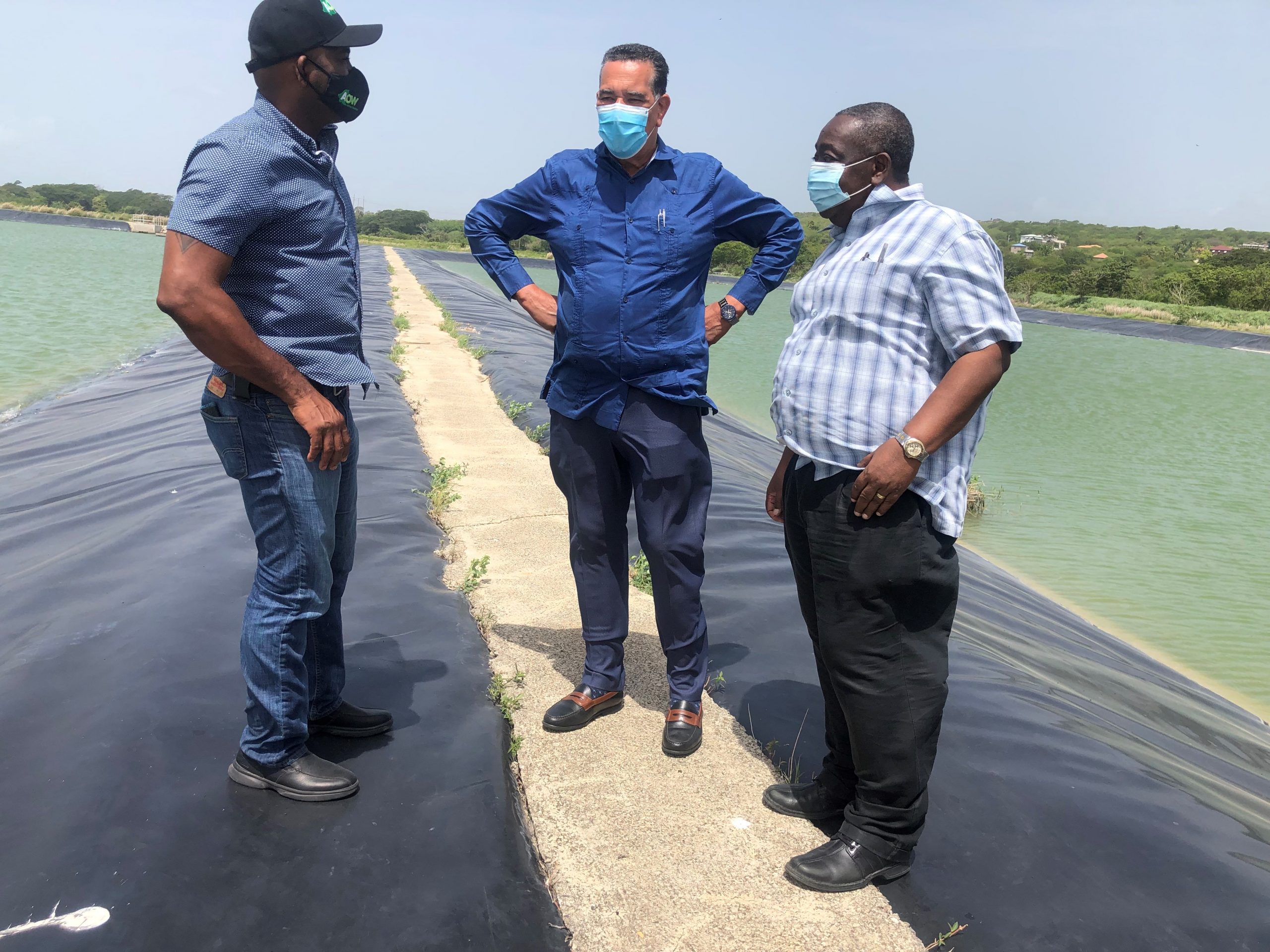 Innswood, St, Catherine underground water recharging station renovated – Plans being explored for similar facility in Clarendon
INNSWOOD, St. Catherine: The Ministry of Local Government and Rural Development (MLGRD) is exploring a plan to construct an underground water recharge station in Clarendon to ease water scarcity.
The proposed system will mirror the Rural Water Supply Limited's (RWSL) Artificial Underground Recharge System in Innswood, St. Catherine.
"This is a very successful project, and we are looking at Clarendon to see if such a system can be replicated there," said the MLGRD's State Minister, Honourable Homer Davis.
"It is very, very important as it is a part of the 2030 Vision (Plan) that water must not be a prohibitive commodity. It must be a commodity that the public and citizens must have access to, and it is one such project that will enhance the quality of life for its citizens."
Minister Davis was speaking to the media during a tour of the Innswood facility on July 13. The operation and maintenance of the facility fall under the purview of the RWSL, which is an agency of the Ministry.
The St Catherine facility sits on 68 acres of land and its main function is to divert water from the Rio Cobre River through the National Irrigation Commission canal during the wet season.
After the water is extracted from the canal, it is settled and injected into limestone wells to recharge the limestone aquifer and to replenish the abstractions from wells in the Portmore/Bernard Lodge area.
"On a daily basis, approximately five million gallons of water is taken from the Rio Cobre and its treated settled, filtered and injected into some limestone wells that recharge the aquifer,' explained Mr. Audley Thompson, RWSL's managing director.
"This recharging basically provides an underground reservoir which is very expansive this allows the wells in eth limestone area to get a better supply and prevents the possibility of saline intrusion that is saltwater coming up when the wells are pumped."
The Innswood system also underwent a recent renovation. It was constructed in 2017 at a cost of J$1.1 billion with financing from the Inter-American Development Bank.
"It is important that we have these wells being recharged, to ensure easy access to potable water and we are also encouraging citizens to have the necessary storage capacity to deal with rainwater harvesting. We have to look at various measures to put us in a better position," concluded the Minister.