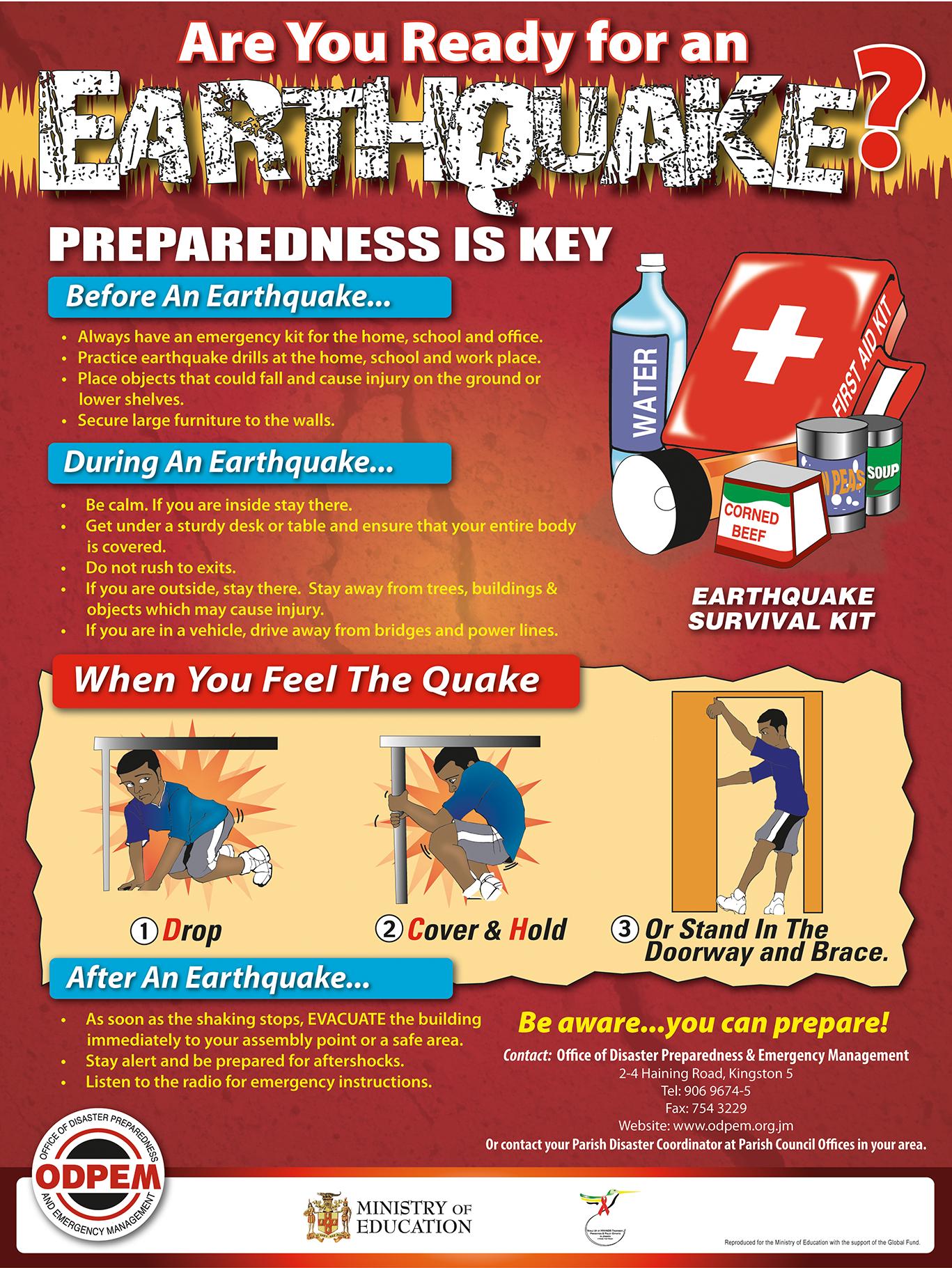 January 8-14 Is Earthquake Awareness Week
KINGSTON, Jan. 6 (JIS):
                The Office of Disaster Preparedness and Emergency Management (ODPEM) is spearheading a series of activities for Earthquake Awareness Week 2023 from January 8-14.
Under the theme: 'Drop, Cover, Hold…Earthquake Readiness Is Within Your Control,' the observance will see the ODPEM heightening its public education campaign to increase awareness about the ever-present natural threat.
The ODPEM will launch the week with a live outside broadcast (OB) from its Haining Road offices on Monday (Jan. 9),  where representatives will outline the various activities for the week.
These include an earthquake awareness exhibition to be held at parish libraries across the island on January 11 to promote earthquake safety and knowledge among students of all ages.
Earthquake awareness day for businesses will take place on January 12 and these entities are being encouraged to conduct drills.
On January 13, the ODPEM, in collaboration with the Kingston and St. Andrew Municipal Corporation, will engage citizens in another live OB to encourage persons to participate in an all-island drill scheduled for that day.
A fact sheet issued by the ODPEM, says that Jamaica's geographic location, along the northern margin of the Caribbean Plate and the presence of an active fault line, makes the country vulnerable to earthquakes.
With the constant threat of seismic activity, citizens are being urged to take the necessary precautions and arm themselves with knowledge and information about earthquakes.
Persons can contact the ODPEM via telephone at (876) 906-9674-5 or send an email to odpem@cwjamaica.com.