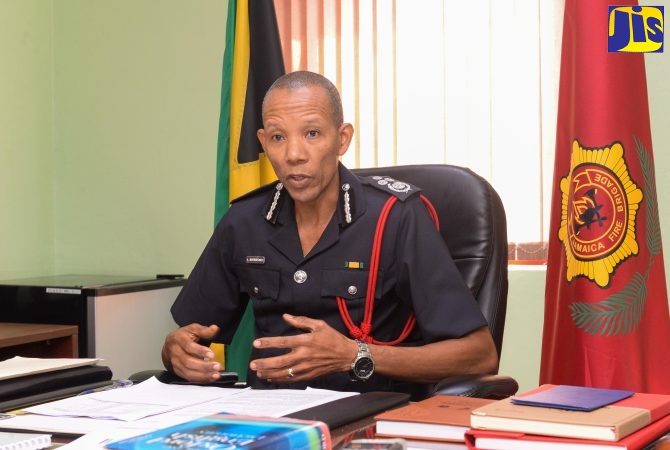 JFB Urges Persons Not to Leave Cooking Unattended
The Jamaica Fire Brigade (JFB) is urging persons not to leave cooking unattended, in order to prevent fires.
JFB Commissioner, Stewart Beckford, told JIS News that within recent years, "cooking left unattended" has been among the causes of fires across the island.
He pointed out that the JFB has had cases where persons fall asleep while cooking.
Mr. Beckford noted that in several instances, persons come home from work tired, start cooking, move to sit in the sofa, then "the next thing you know, you dose off and that becomes full blown sleep and when you wake up, the entire place is on fire".
He informed that there have also been incidents of fires where persons leave the house while cooking, saying they are going on the road "but not too far", to get something, often an ingredient that is needed for the meal.
"What we normally encourage persons to do is, if you have to leave the house or if you feel tired, don't start cooking. However, if you start, turn the stove off," the Commissioner stated.
"It's better to be safe than sorry. You can always resume your cooking. But when your house is burnt down, you are going to have to build from scratch," he emphasised.
Meanwhile, Mr. Beckford is encouraging Jamaicans to invest in fire extinguishers and smoke detectors for their homes.