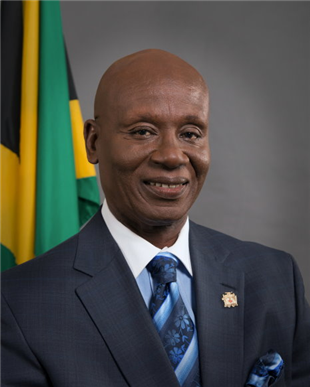 LOCAL GOVERNMENT MINISTER ORDERS IMMEDIATE AUDIT OF HANOVER PARISH COUNCIL, ASSUMES CONTROL OF ALL DOCUMENTS OF THAT PARISH COUNCIL
Minister of Local Government and Community Development, Desmond McKenzie, has directed that the Hanover Parish Council is to submit itself to a comprehensive audit, which is to begin today (May 26).
The Minister, who is in Hanover and is still attending a meeting with the Council, stated that a team of senior officials from the Local Government Ministry, comprised of its Chief Internal Auditor, Procurement Officer and Director of the Agency Liaison and Monitoring Division, will conduct a thorough review of the conduct of the Council's financial and administrative affairs. He said the Audit team will also be investigating the issue of the Council's lands being sold to persons without approval from the Ministry.
The team will report to Mr. McKenzie in three weeks, and will present him with an interim Report in seven days.
According to the Minister, "The Ministry of Local Government with immediate effect is taking full control of all documents here at the Hanover Parish Council," He also stated that he has advised the Chairman of the Hanover Parish Council, Wynter McIntosh and Secretary/Manager, David Gardner, to ensure the audit team is given "uncompromising support".
The Minister chided the political and administrative arms of the Council for failing to carry out the mandate of Local Government with integrity, and added that it has flouted the recommendations of the Office of the Contractor-General (OCG), which were published in its Special Investigative Report of 2015.
Minister McKenzie also ordered that all Councillors at the Hanover Parish Council must provide proof they have made their annual submissions to the Corruption Prevention Commission, and said the Ministry will also be looking at the conduct of administrative staff members, as the OCG had raised concern about their role in aiding and abetting certain activities of the Councillors.
There has been increased attention on the Council since the OCG revealed in its most recent Report that two Councillors – Lloyd Hill of the Sandy Bay Division, and Anthony Walker of the Cauldwell Division – recommended government contracts valued at millions of dollars to family members and political affiliates. In 2015, the OCG cited former Mayor of Lucea, Shernet Haughton, for similar practices in its Report.