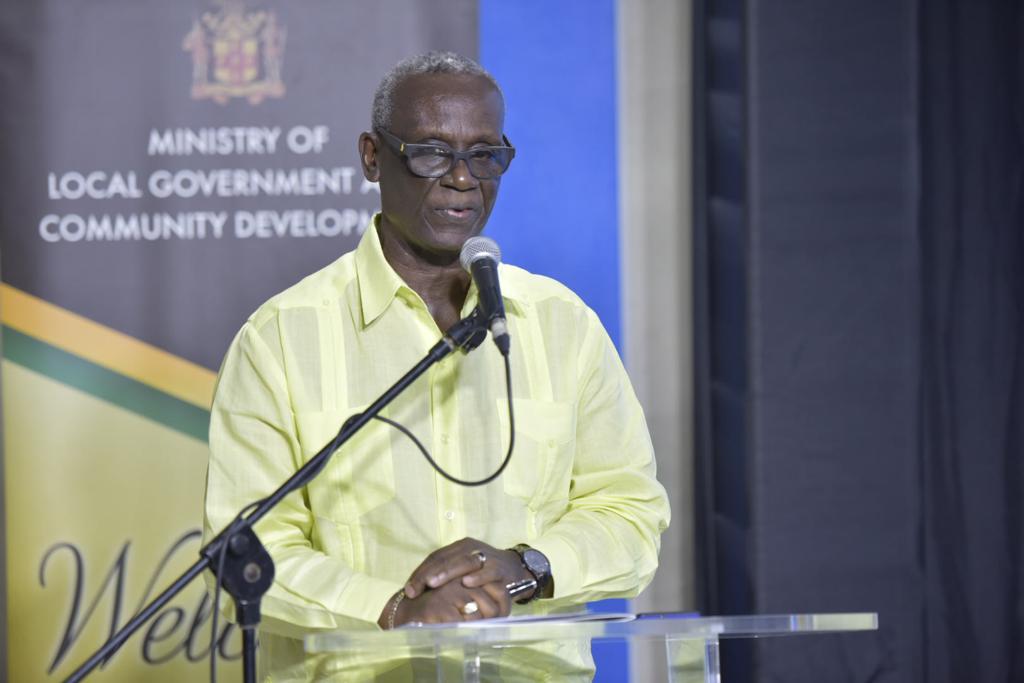 Local Government Minister Outlines Special Plans For Easter Weekend Lockdown
Minister of Local Government and Rural Development, Honourable Desmond McKenzie, is giving the assurance that preparations are in place to facilitate several special-interest groupings during the extended lockdown over the easter weekend.
Minister McKenzie states that the arrangements are in place to accommodate the homeless population across the country.
"We will be providing food supplies for the homeless during the extended period of lockdown. In fact, all the Drop-In Centres and similar facilities islandwide operated under the Municipal Corporations will be opened to assist persons who normally access them for meals and medical services. The initiative to construct these facilities began in 2018 under our social protection programme as a means of providing a safe haven for the homeless and mentally-challenged," he explains.
"Additionally, last weekend's special feeding programme saw more than 5000 meals of breakfast, lunch and dinner provided for the homeless right across the country. This is in keeping with the range of measures in place to address the vulnerable during the COVID-19 pandemic."
The islandwide curfew will begin at 8:00pm on Thursday, April 1 with a lockdown on Good Friday, April 2, 2021. On Saturday, April 3; the curfew hours will begin at 12 noon until 5:00am on Tuesday, April 6. During the lockdown, citizens must remain at their places of abode.
Opening of Gas Stations
The Local Government and Rural Development Minister says that gas stations will be permitted to operate during the lockdown hours to facilitate the essential services and other authorised persons who are allowed to move about.
"Gas stations will not be opened to the general public, and those persons who are allowed to move about during the lockdown periods are asked to have proper forms of identification. Gas station operators are reminded that only petroleum products are to be sold during these special hours of business."
Trucking of Water
Minister also adds that arrangements are in place for the trucking of water to areas that will require the commodity during the Easter Weekendlockdown. The Municipal Corporations and the National Water Commission (NWC) will be spearheading this project.
"I also want to use this opportunity to emphasize that there should be no gatherings for parties, round robins or any cookouts. Please remember to continue wearing your masks; maintain six-feet social distance, and use a sanitiser where you cannot readily wash your hands with soap and water. The security forces will be out in communities to enforce the protocols that have been announced."