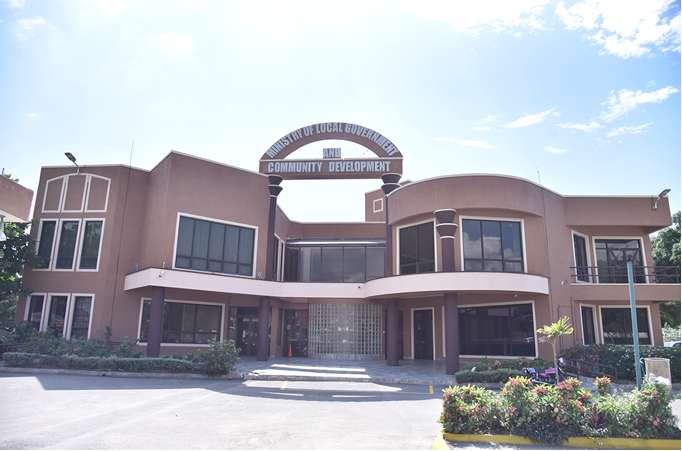 Local Government Minister refutes allegations of impropriety in Ministry relocation exercise
Minister of Local Government and Community Development, Hon. Desmond McKenzie, is expressing concern that emerging from the sitting of the Public Accounts Committee of Parliament (PAC), an impression is being given that the relocation of the Ministry's corporate offices to 61 Hagley Park Road, represents a frivolous and inappropriate use of public money.
"The reasons for moving are clear. The previous location constituted a continuous security risk for our staff members, some of whom were in fact robbed and threatened, and parking and other basic amenities were woefully inadequate. Not only were these and other reasons accepted by Cabinet, but I also advised Parliament in this regard in a series of responses to Questions tabled by the Opposition. It is also the case that from the time of the previous Administration, during the watch of the now Opposition Spokesman on Community Development, the staff made appeals for something to be done. Absolutely nothing was done, despite his promises to take action."
"The question was raised in the PAC as to why the Ministry paid $80 million to conduct works on the building after having signed a lease to use it. These works were necessary, as the building did not already contain office partitions, the requisite sanitary facilities and all other necessary infrastructure to house the Ministry's employees. These works commenced after the lease was signed, and three Units of the Ministry moved into the property as soon as was practicable, and meetings and other Ministry business were conducted there even before the building was fully occupied. I note this, because the impression is being given that the property's Landlord was being paid with public funds for a building in which no public business was being conducted for an extraordinary length of time."
The Local Government Minister has also taken issue with the description that came from some Members of Parliament on the PAC, that the lease agreement is a "sweet deal" for the Landlord.
"This baseless assertion is coming from the difference in price per square foot, between the $1,200 that was recommended by the National Land Agency (NLA), and the $1,900 that was sought by the Landlord. The fact is that the NLA reviewed the entire lease proposal, and thereafter issued a written opinion. In that letter, the NLA stated that while it was proposing the lower figure, the Ministry could proceed with the higher price, once the rental was not increased at any time during the term of the lease. This was ultimately accepted by the Landlord. I also wish to point out that all these matters were officially submitted to the Auditor-General's Department prior to Tuesday's sitting of the PAC. In the end, we came to an agreement that was fair to the taxpayer and to the Landlord. I want to assure the people of Jamaica that their hard-earned money was not given away or otherwise abused."
"I must also respond to some objectionable remarks that emerged during the sitting, which implied that I imposed pressure on the civil servants of the Ministry in the execution of this project. It is simply not true. Apart from the fact that the relocation exercise reflects the collaborative work not only of the Ministry but of external Agencies, I have never, and would never, ask or coerce anyone to engage in any wrongdoing. It is most unfortunate, and grossly unfair to me that such comments were made at all, and from within the privileged space that is the Parliament, and repeated outside of it."
Minister McKenzie however, noted that important lessons have been learnt as a result of the relocation exercise. "There is no doubt that there could have been tighter execution of the project. We have reviewed the entire experience and have implemented some changes, while there are others still to come. Despite some technical issues, the project was worth implementing, as the Ministry is much better equipped to deliver the services, and provide the leadership that is expected of Local Government."