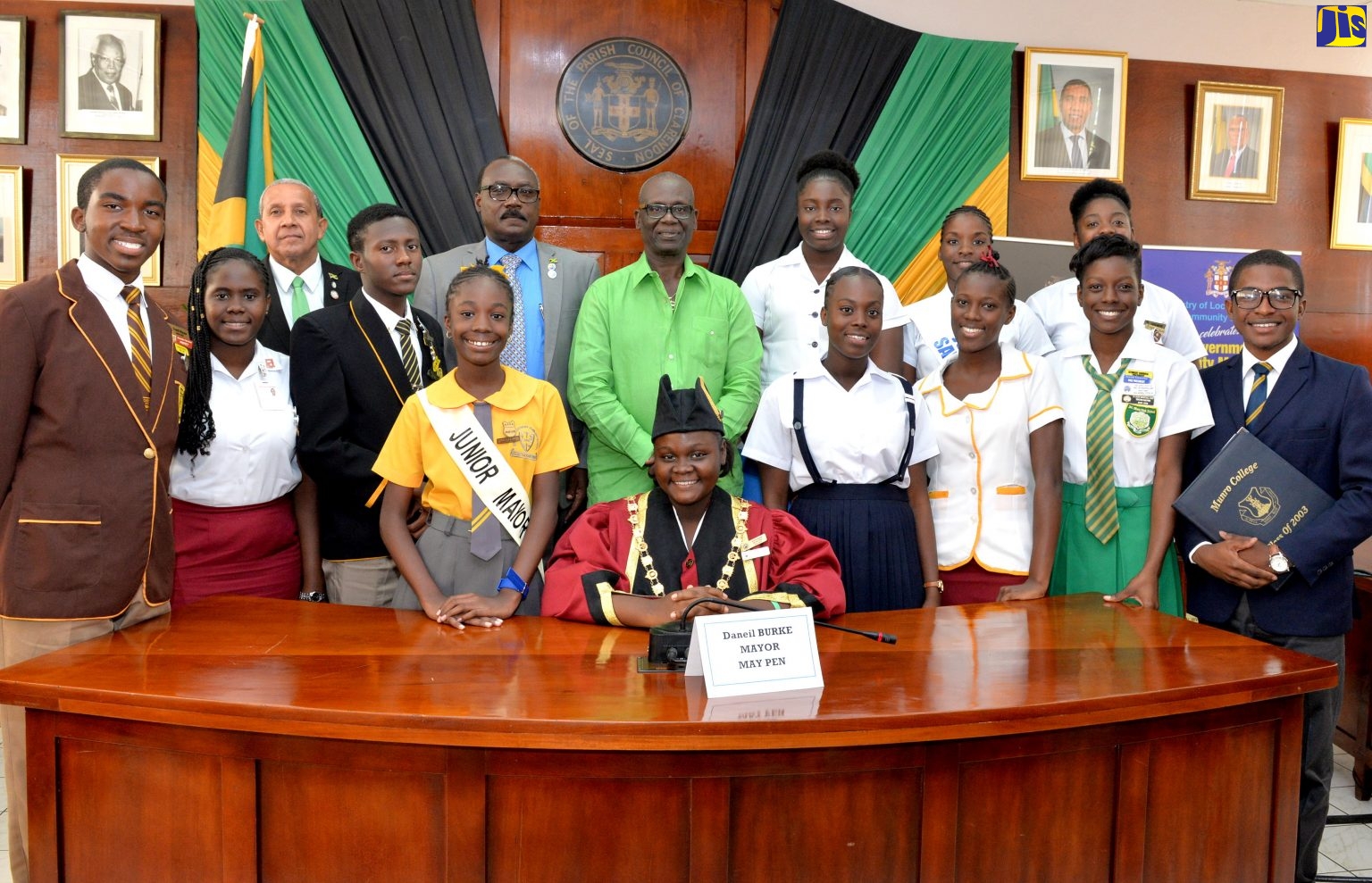 Local government minister targets inaugural youth mayors' forum as incubator of new talent for the local government system
Minister of Local Government and Community Development, Hon. Desmond McKenzie has expressed great confidence that the inaugural Youth Mayors' Forum will be the foundation for the development of young people to be the next generation of leadership of Jamaica's local government system.
The Minister's comments came after the hosting of the event at the offices of the Clarendon Municipal Corporation in May Pen. The Forum was one of the initiatives of Local Government and Community Month, 2018, which is being observed under the theme "Protecting the vulnerable…establishing hope through local governance."
"I am glad we had this Forum… Just a few brief minutes of association have said to me that this year's crop of junior Mayors can be ranked extremely highly on the list of Mayors who have participated. I was pleased with the quality and content of the presentations. There is not one aspect of what was said that I found not to be critical to the survival of our institutions that cater for the poor and vulnerable… some of the suggestions will form a part of our approach in preparing for the next budget cycle for the Infirmaries across the country."
In the course of their presentations, the youth Mayors expressed their concerns and recommendations about the country's most vulnerable, particularly those in Infirmaries across the island.
These concerns include the training of Infirmary staff, the treatment, nutrition and health of the residents, the security of physical property and of the residents and the need for public-private partnerships for the funding and upkeep of infirmaries.
The Minister explained that the concept of youth Mayors and junior Councillors is meant to replicate the real structure of the country's Municipal Corporations. "More importantly, it is a critical tool for nurturing the talent that has been discovered. We want to ensure that these bright and promising young people are inspired to grow and develop within the local government system, and become the new generation of transformational administrative and political leadership that the system will require, so that local government can expand its positive contribution to parochial and national development."