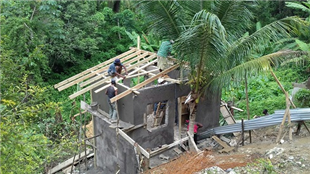 Local Government Workers to benefit from scholarships
KINGSTON, Jamaica: The Ministry of Local Government and Community Development will this year introduce a Local Government Education Scholarship to assist employees pursing studies in keeping with its portfolio responsibilities.
The initiative, which is being done in consultation with the Ministry of Finance and Public Service, will see six scholarships with a total value of J$2.1 million being awarded yearly.
The scholarships will be open to staff of the Local Government Ministry as well as those employed in agencies within its operational scope.
"The focus here is in strengthening the urban planning and technical services capacity of the Ministry and its portfolio entities," disclosed Minister Desmond McKenzie during his 2019/2020 Sectoral Presentation.
"As we perform the people's will, I salute employees of my Ministry and its portfolio entities. They deserve every encouragement as they respond to human needs."
According to the Minister, his passion as a local government practitioner is the development of people and their communities.
"Local Government is here to stay and I will do everything in my power to improve lives right across the 228 (parochial) divisions and the municipalities of Jamaica," he noted.  "That is why we are implementing institutional change through innovation and major capital investment. We are not just doing things better, we are doing them differently."
Minister McKenzie stated that lives are being transformed through the construction of water shops especially in drought-stricken areas; the installation of closed circuit television systems, provision of autoclaves and infrastructural upgrades to the infirmaries to enhance the lives of residents.
"That is why we are making credible inroads into the repair and rehabilitation of parochial roads with over J$100 million invested and over J$100 million to be spent this year. Our markets are being expanded and transformed to become critical business, community development and spatial order hubs for our towns and cities."
He also reiterated that Local Government, working with Central Government, is changing the psyche of the citizens as the Administration takes on social and economic challenges through hard work and innovation.