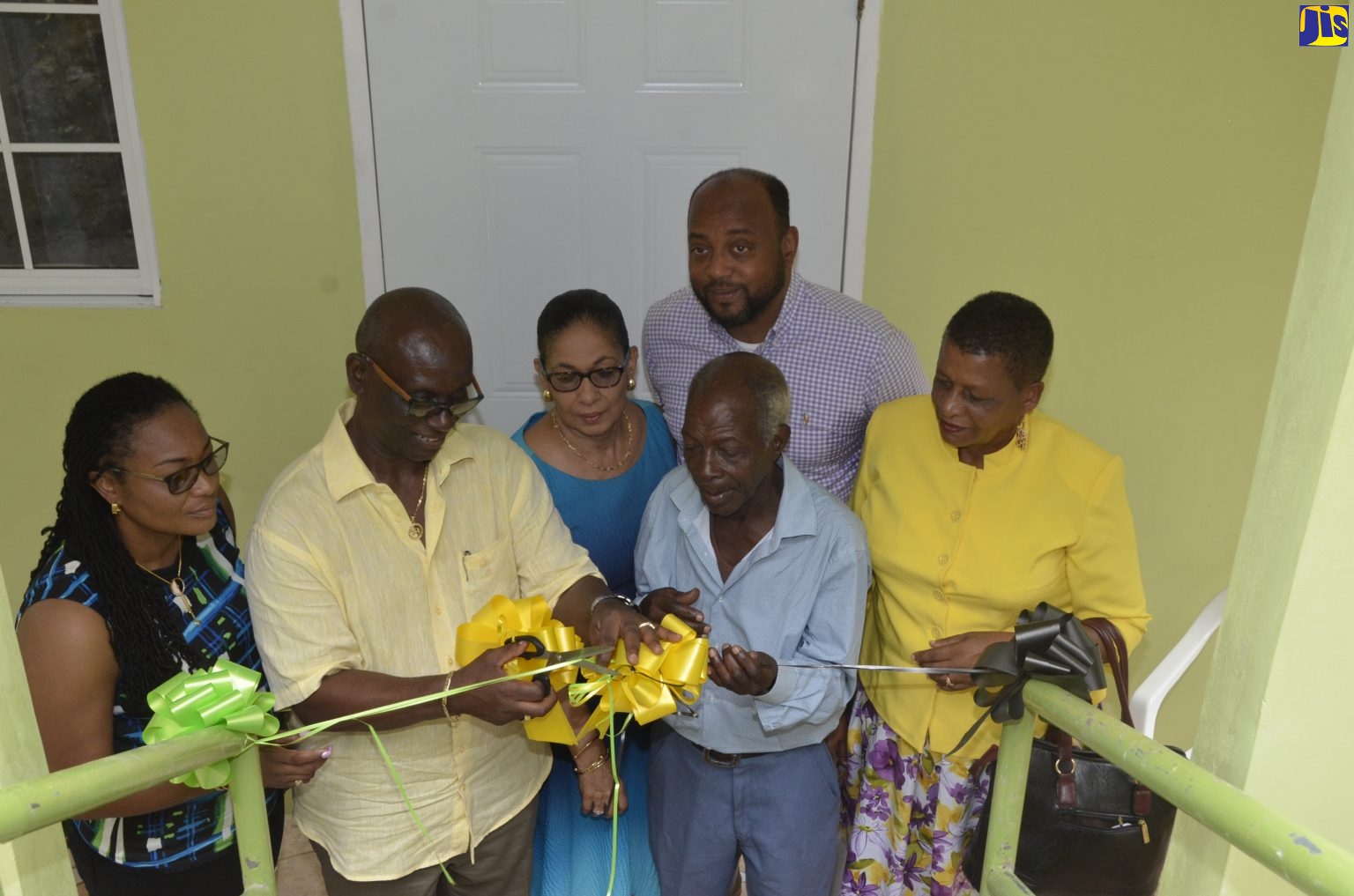 Minister presents St. Ann senior citizens with new homes
OCHO RIOS, St. Ann: Two senior citizens have received new homes in keeping with the Ministry of Local Government and Community Development's thrust to protect the vulnerable, in the communities of Lime Hall and Mile End, St. Ann respectively.
Minister Desmond McKenzie officially handed over the keys for the furnished studio units – built at a total cost of $4 million – to the recipients during a special ceremony on January 4, 2018 in St. Ann.
The construction of the homes for 75 year-old Gladstone Taylor of Lime Hall and Mile End resident Albert Osbourne, 91, falls under the Ministry's Municipal Social Assistance Programme (MSAP) designed for the care and protection of those in need.
"(Local Government) is the heartbeat of this country's survival. Let me again remind those persons who feel that there is no need for it, that 85 percent of the country's survival is vested in local government," the Minister said.
"We clear garbage, we fix parochial roads, we run markets, we run abattoirs, we deal with building plans and we deal with hairdressers and barbers."
Mayor of St. Ann's Bay, Councillor Michael Belnavis, was grateful for the Minister's continued assistance in improving the lives of the needy, especially those in St. Ann.
The St. Ann Poor Relief Department will be responsible for the care of Misters Taylor and Osbourne.
Under the MSAP model; the houses are constructed from concrete with a general area for living, dining and sleeping along with a bathroom and kitchen space.
Minister McKenzie announced the MSAP model during his April 2017 Sectoral Presentation with its objective to advance and empower the poor and vulnerable.
The programme is grounded on four components namely social housing assistance (house repairs, minor improvements, disaster preparedness and response assistance); education and funeral grants; office/administration support for parish councillors and indigent housing assistance. It is administered through the local authorities.
To date, some six houses have been constructed under MSAP in the parishes of St. Ann, Clarendon and Kingston and St. Andrew.
Minister McKenzie also noted that the MSAP houses will feature some modernism as the Government is moving away from the construction of board structures for indigent persons.