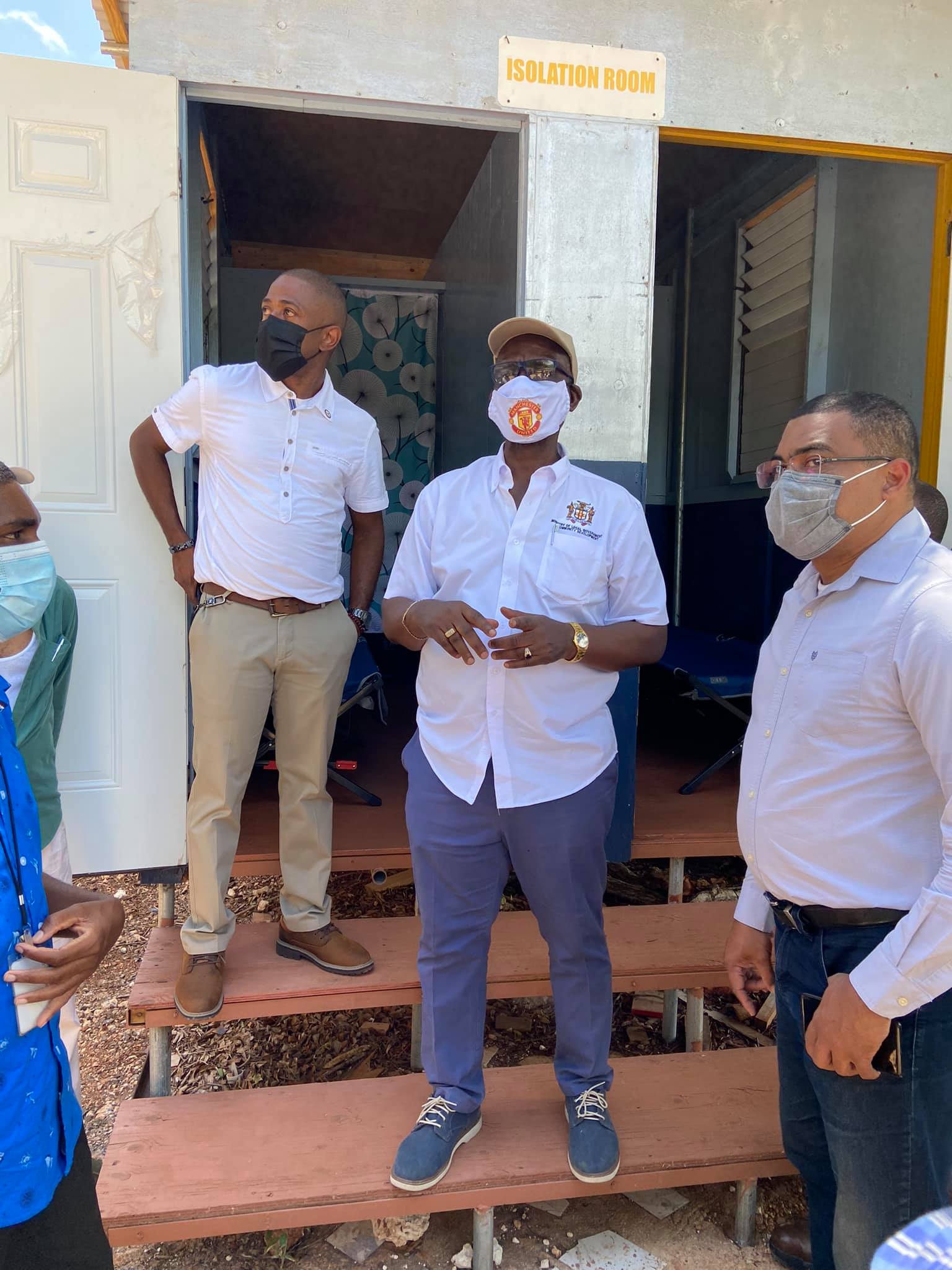 Ministry assessing readiness of emergency shelters
MANDEVILLE, Manchester: Minister of Local Government and Rural Development, Honourable Desmond McKenzie, has embarked on an islandwide tour of emergency shelters to assess their readiness for the 2021 Hurricane Season.
"We are now heading into the hurricane season and we are making sure the shelters are in a state of readiness. All of the ones we have visited so far are 100 per cent ready and in working condition and I commend the team in Manchester for a job well," said the Minister during a visit to that parish on June 18.
To date, Minister McKenzie along with officers from the Office of Disaster Preparedness and Emergency Management (ODPEM) and the Ministry's Technical Unit have visited shelters in the parishes of Hanover and Portland.
The team is also scheduled to undertake similar activities in St. Ann and St. James by month-end.
The Minister underscored that the accommodation numbers at each shelter are in keeping with the COVID-19 social distancing protocols, which require six feet of space between persons. Each designated location also features an isolation area as per public health requirements.
The ODPEM will provide sanitization products for the shelters as well as additional masks.
Acting Deputy Director General at the ODPEM, Mr. Horace Glaze, stated that the agency continues to support the municipal corporations and volunteers who work as shelter managers.
"We not only provide training for our shelter managers, but we also ensure that they receive the necessary sensitization in the COVID-19 protocols and how to operate at the shelter facilities, and to ensure that a COVID-19 monitor, or a protocol officer is included as part of the shelter team," he said.
He noted that the ODPEM is pleased with the work in preparing the facilities that have been designated as emergency shelters.