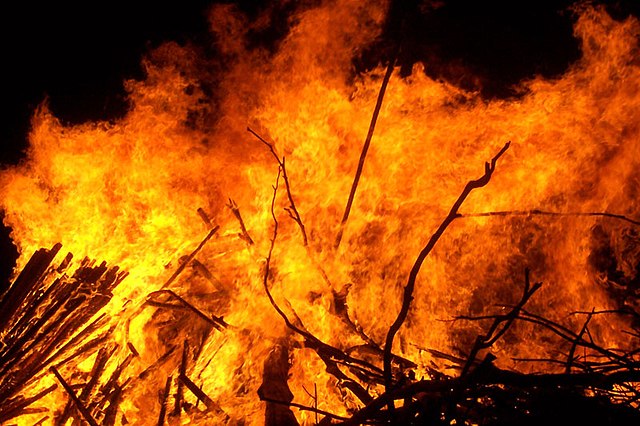 Ministry to release $10m for Musgrave Market clean-up exercise
The Ministry of Local Government and Community Development will release monies to the Portland Municipal Corporation to begin rehabilitative works at the Musgrave Market, which was gutted by fire on May 30.
"The Ministry will release $10 million from the Equalization Fund to Portland Municipal Corporation to commence clean up exercise and to provide a temporary market facility for the butchers in the parish once the public health department has signed off on the area" Portfolio Minister, Honourable Desmond McKenzie announced on Thursday.
"I want to assure the vendors in Port Antonio of the Government's commitment to ensure that we restore as best as possible the market. We are working with a private sector company through the kind assistance of Minister (Daryl) Vaz
(Member of Parliament for Portland Western) to come up with a concept for the market that will allow for much more space and allow vending to be done in an orderly fashion."
The blaze at the Musgrave Market – located in Port Antonio – affected some 170 vendors. The fire also did extensive damage to private buildings in close proximity to the facility.
Minister McKenzie noted that he has received a preliminary report on the fire but will await a detailed report before releasing the findings. He also underscored that the market is fully insured and the insurance company has begun their own probe.
In the meantime, he said the ministry will be looking at ways of strengthening the market, which was given a $15m renovation three years ago.
"We have to find some innovative ways to ensure that our markets don't end up like several markets that have gone up in flames."
Plans to address illegal vending, especially in major town centres across the island, will be announced shortly
"It cannot be done by government alone," the Minister stressed. "We are going to be inviting the private-sector businesses; it is everybody's game. We will be saying a lot more on those efforts," the Minister said.
Over the last year and half there have been 17 fires at markets across the island, costing the Ministry of Local Government in excess of $100 million to effect repairs.