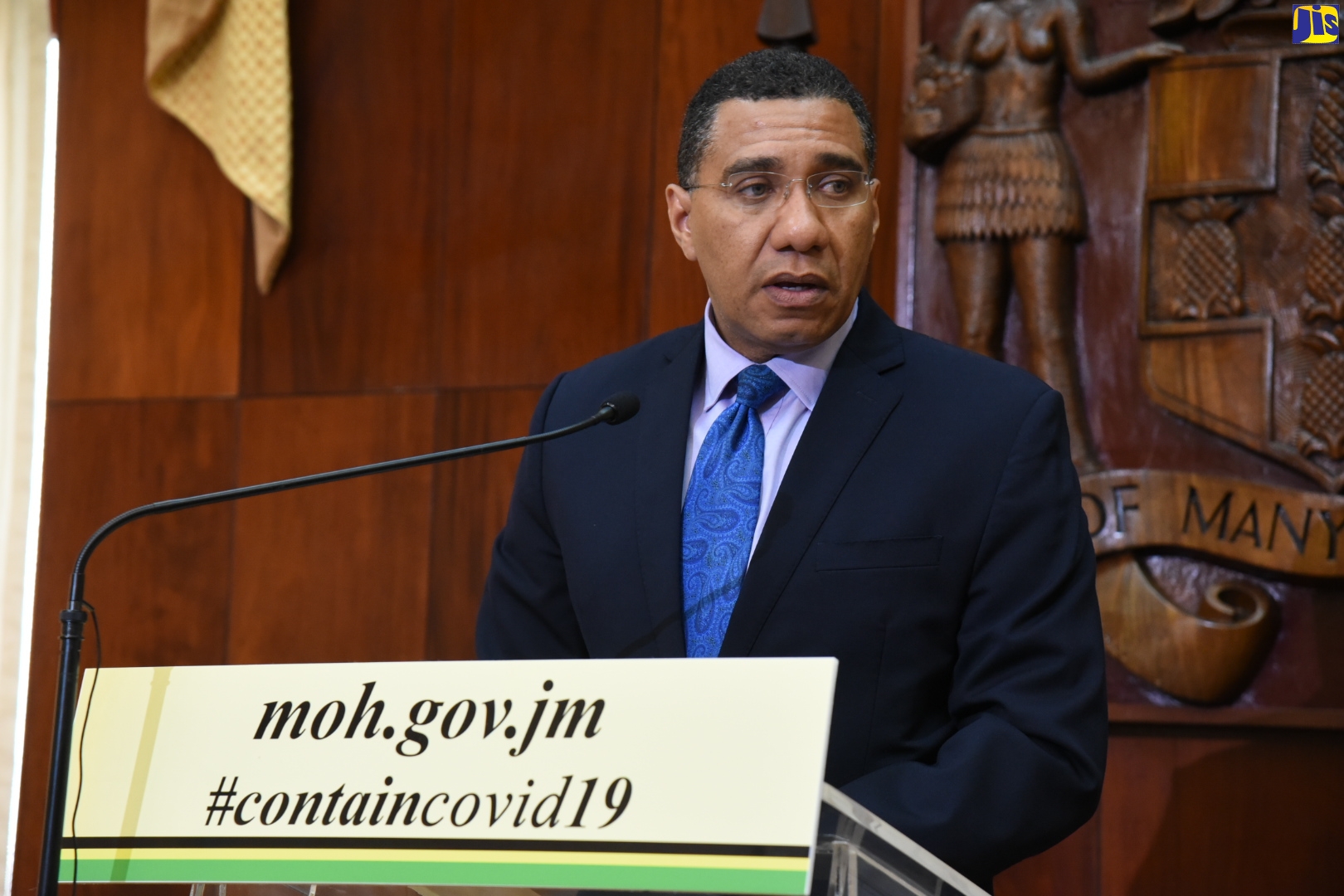 New measures announced by the Government to help reduce the spread of COVID-19
The Most Honourable Andrew Holness, Prime Minister, yesterday announced some additional measures to help stem the spread of the novel coronavirus (COVID-19). Please take note of these measures listed below:
All Travellers to Jamaica from countries where there is local transmission of COVID-19 will be self-quarantined for 14 days.
Hospital visits are now limited to one person per patient once per day.
There should be no gathering of more than 20 persons in public spaces. If there is a gathering, individuals must maintain the required 3-feet distance from each other. (Weddings and Funerals included).
Bars, night clubs and other places of amusement are to be closed. Restaurants and corner shops will remain open due to the essential service they provide; however, they must adhere to the sanitation protocol stipulated by the Government.
Markets will now be opened from 6am to 2pm
Jamaica Urban Transit Company and Montego Bay Metro buses are required to carry seated passengers only.
Taxis are required to carry one less passenger than their licence allows.
The Government will now implement a policy in the public sector, starting March 18, 2020 that requires all non-essential work to be done from home. This policy will last for seven days.