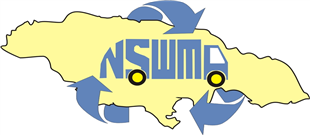 NSWMA Apeals to citizens to desist from entering disposal site, on the heels of recent accidental death
Kingston, Jamaica……………………………………………………04th December 2012
The National Solid Waste Management Authority (NSWMA) wishes to advise that a male was crushed on the Riverton Disposal Site late this afternoon.
The accident happened when a D9 Heavy Duty Equipment that was carrying out regular spreading and covering on the disposal site, ran over the young man.
The matter is being investigated by the Hunt's Bay Police who are now on the scene.
The Authority is again renewing our plea to citizens to desist from entering the disposal sites in their search for items considered to be of value. The management of NSWMA and MPM Waste Management Limited express regret at the tragedy and offer condolences to the family.
Contact
Shauna Guthrie (Mrs.)
National Solid Waste Management Authority
885 1245