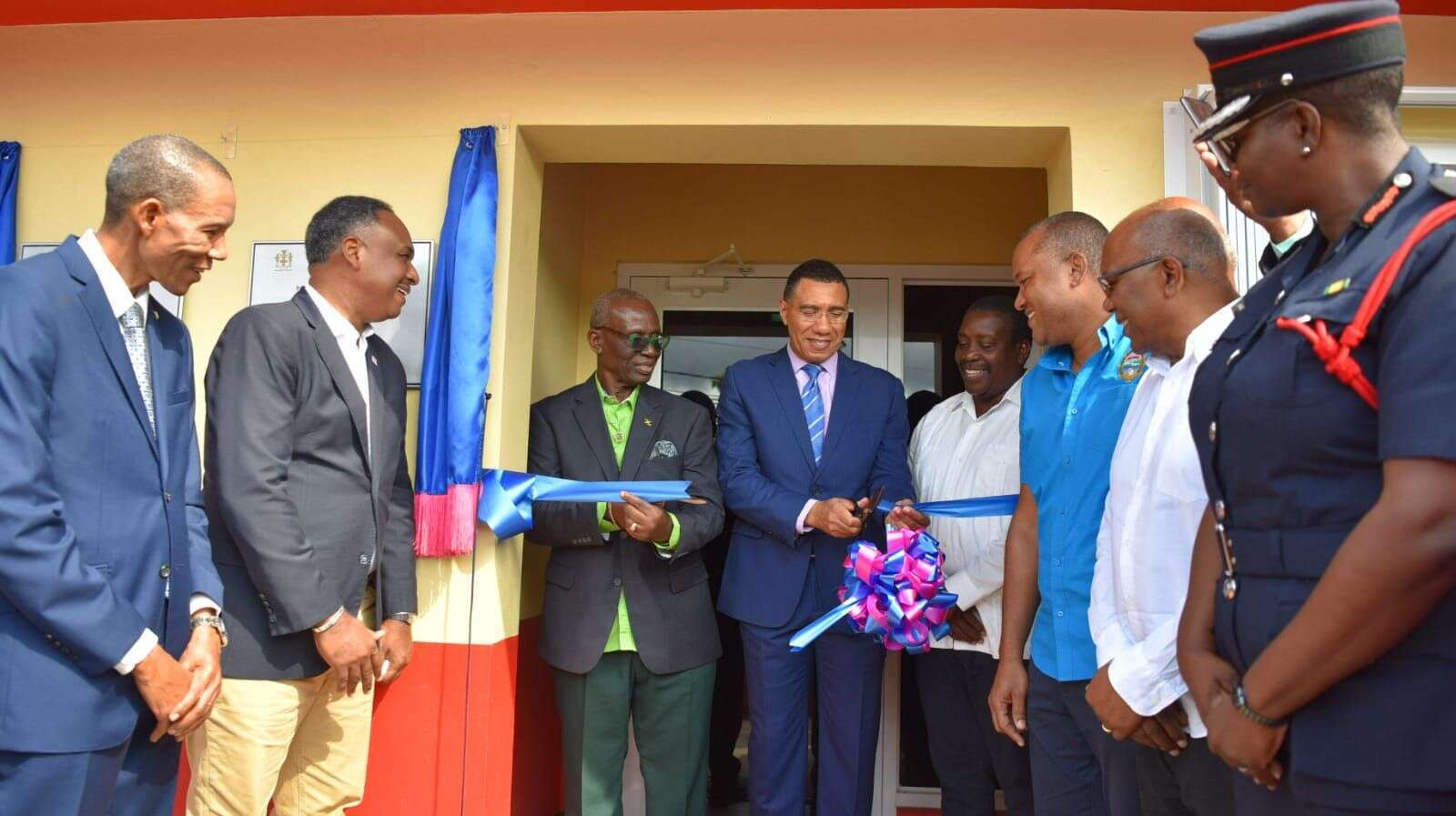 Port Maria, St. Mary gets new multi-million fire station
PORT MARIA, St. Mary: Prime Minster Andrew Holness officially opened the new J$258 million Port Maria Fire Station during a special ceremony in St. Mary on January 13.
"We are expecting that with this new facility, the morale of our firefighters will be improved, their capabilities to respond will improve, the relationship between firefighting services and the community will improve, and the entire township/parish capital will feel a renewed sense that Jamaica is paying attention to their needs," said the Prime Minister in the keynote address.
He maintained that the construction of the new fire station is part of the Government's strategy of building resilience.
The facility was built under the Disaster Vulnerability Reduction Project (DVRP) aimed at bolstering Jamaica's resilience against disaster and climate risks and improving the country's capacity to plan for, reduce and mange the effects of climate change. The DVRP is funded by a loan from the World Bank.
According to Honourable Desmond McKenzie, Minister of Local Government and Rural Development, the historic levels of investment in fire equipment, fire trucks, fire stations and the recruitment of new members into the Jamaica Fire Brigade (JFB) reflects the Government's determination to increase the effectiveness of local government through modern fire prevention and fire response services.
"The construction and handing over of the Port Maria Fire Station is a testament to the vital importance of foresight, strategic clarity, determination, and partnership. However, it is much more than that. It is not just a brand-new fire station that will serve the people of Port Maria and its environs," he underscored.
"It is also the latest component of an unprecedented infrastructure of social protection and national asset management, that the Government is building through the services of the Jamaica Fire Brigade."
The building that housed the former Port Maria Fire Station was closed in 2006. The JFB operated in rented premises at various locations in the Port Maria area following the closure.
The firefighters moved into the new facility last November.
The Port Maria Fire Station, which was completed over three years, was implemented by the Jamaica Social Investment Fund (JSIF) in partnership with the Ministry of Local Government and Rural Development.
Since 2016, approximately J$7 billion has been spent on strengthening the Brigade's operational capacity.
The J$580m JFB Area 4 Headquarters at Barnett Street in Montego Bay, St James, and the J$162.6m Yallahs Fire Station in St Thomas were also built under the DVRP and handed over last year.