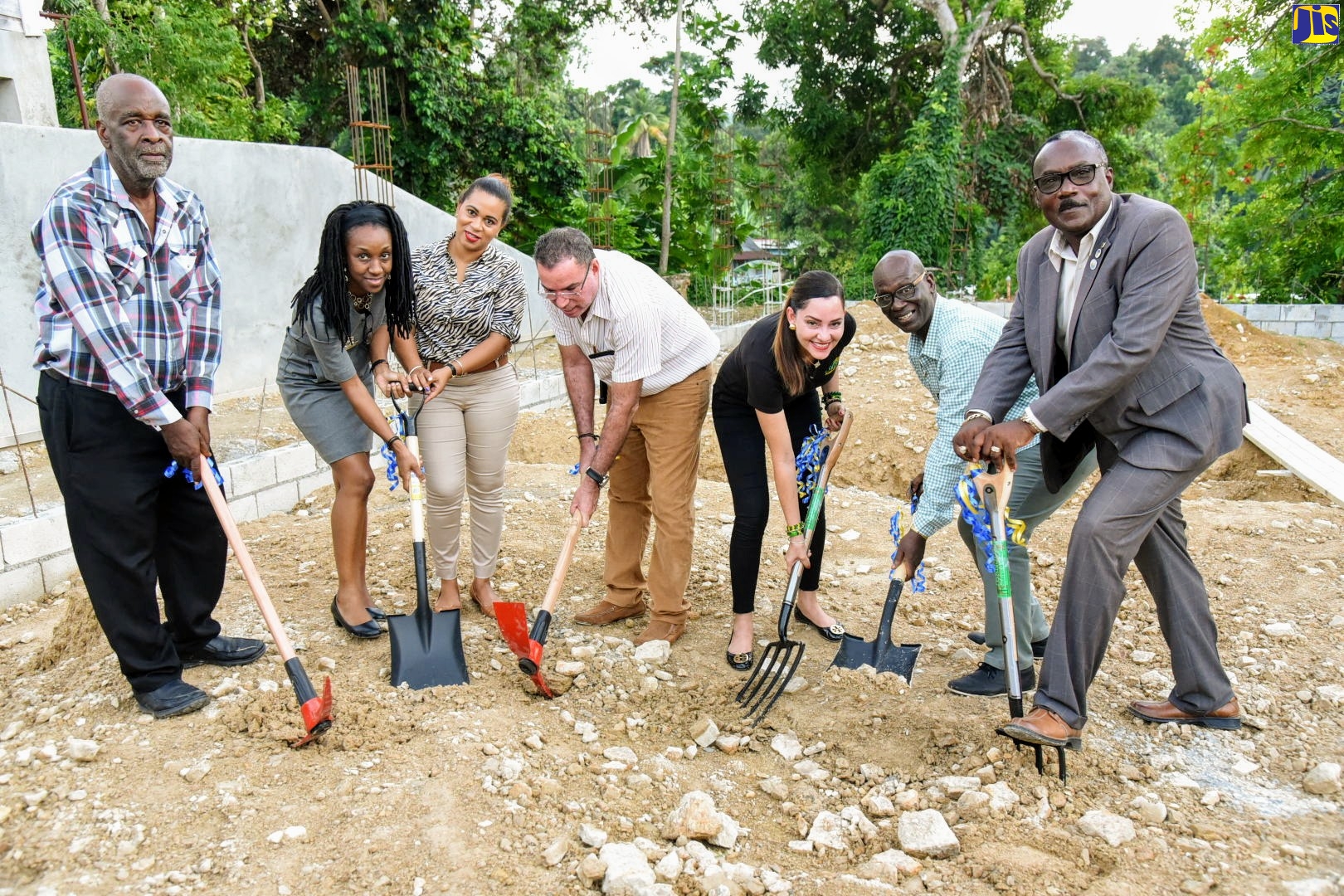 Portland Infirmary to get new male ward
KINGSTON, Jamaica: In keeping with the Ministry of Local Government and Community Development's mandate to upgrade the living conditions and plants of the country's infirmaries; ground was broken for a new $45 million male ward at the Portland Infirmary.
"We are using the Portland Infirmary as the pilot project for the model infirmary. We want to give a different look, a different feel to how we treat our residents," disclosed Portfolio Minister, Honourable Desmond McKenzie.
He was speaking at a ground-breaking ceremony for the new living quarters on November 6, 2019.
The Portland Infirmary also received funding for the construction of a $15 million female ward in 2018. The facility, which houses 59 residents at its site in Port Antonio, is on track to serve as a model institution.
All infirmaries will also boast a therapeutic park, the first of which will be done at the St. Elizabeth Infirmary as part of the activities to mark for Local Government and Community month 2019.
Industrial washers, dryers and standby generators will also be common features at the government-operated facilities. There are also plans by the Ministry to procure and distribute 500 new mattresses across infirmaries.
Mayor of Port Antonio, Councillor Paul Thompson, noted that the efforts of the Ministry and the Portland Municipal Corporation to enrich the lives of the residents are commendable.
"This upgrade will make life more comfortable for the residents and make working conditions better for the staff."
Member of Parliament (MP) for East Portland, Mrs. Ann-Marie Vaz, express delight at the transformation of the Portland Infirmary, and described it as a demonstration of the Government's commitment to help the most vulnerable in the society.
The place is a beautiful sight to behold," added Mr. Daryl Vaz, MP for West Portland, who has been contributing a portion of his parliamentary salary to the infirmary since 2014. To date, his contribution has equalled $1.4m.