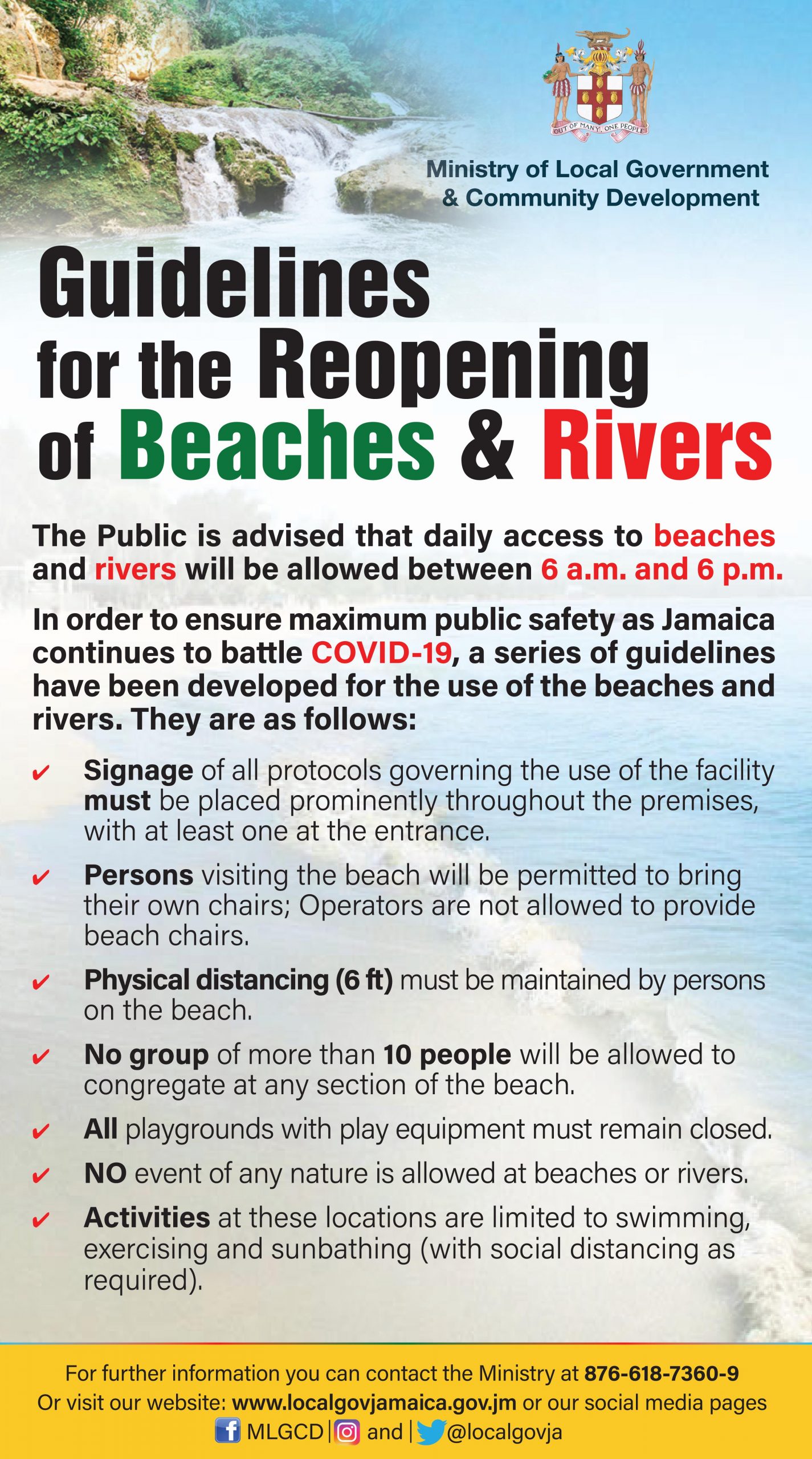 Re-Opening of Beaches and Rivers Commencing Sunday June 7
Minister of Local Government and Community Development Hon. Desmond McKenzie, has announced the provisional opening of beaches and rivers across Jamaica for an initial period of two weeks, commencing Sunday June 7, 2020. Beaches and Rivers will be opened to the public between the hours of 6:00 am and 6:00 pm daily.
A series of guidelines have been developed in collaboration with the Ministry of Health and Wellness and brought into force through the Disaster Risk Management Order for the use of the beaches and rivers, to ensure maximum public safety as Jamaica continues to battle COVID-19.
We will be closely monitoring these facilities, to ensure that the stipulated guidelines are being obeyed.
The guidelines are as followed:
Signage of all protocols governing the use of the facility must be placed prominently throughout the premises, with at least one at the entrance.
Persons visiting the beach will be permitted to bring their own chairs; Operators are not allowed to provide beach chairs.
Physical distancing (6ft) must be maintained by persons on the beach or at the river.
No group of more than 10 people will be allowed to congregate at any section of the beach or river.
All playgrounds with play equipment must remain closed.
NO events of any nature are allowed at Beaches or Rivers.
Activities at these locations are limited to swimming, exercising and sunbathing (with social distancing as required).
#StaySafe #StayCOVIDFree