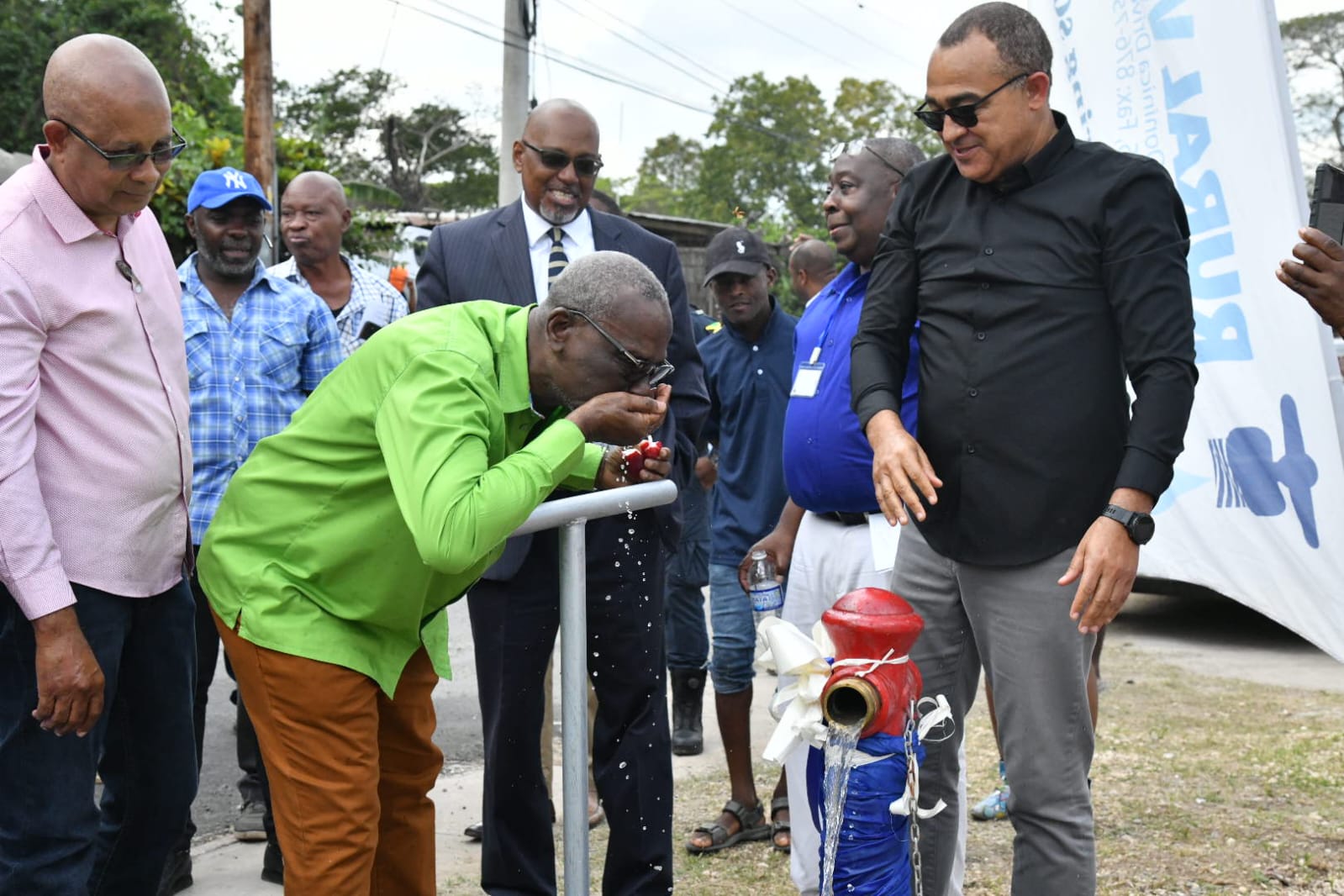 RESIDENTS IN WATERMOUNT AND OTHER AREAS NOW HAVE ACCESS TO POTABLE WATER
KINGSTON, March 13 (JIS): More than 7,000 residents in and around the Watermount area of St. Catherine now have access to potable water from the $220-million upgraded system.
The communities being served by the Watermount Water Supply System are Mendez, Back Pasture, Cudjoe's Hill, Old Works, Watermount, Barry and Pedro. It was developed by the Rural Water Supply Limited (RWSL).
The St. Catherine Municipal Corporation, which will now operate the system, had initiated work on the project.
At the recent commissioning ceremony, Minister of Local Government and Rural Development, Hon. Desmond McKenzie, in praising the work of the RWSL said it is making a sterling effort to provide communities with durable water systems.
"It is the commitment of the Government to ensure that this basic and important commodity is available to all Jamaicans," Mr. McKenzie said.
Water is sourced from the William Gully Dam, with new transmission and distribution lines installed and construction of a storage tank and pump station.
Member of Parliament for St. Catherine West Central, Dr. the Hon. Christopher Tufton, said collaboration has worked for the beneficiaries of the project.
While noting the collaboration among the various agencies to complete the system, Dr. Tufton said a lot of "energies were put into delivering the project".
"It is timely, and I am grateful for the people," he told the ceremony, adding that given the drought that is now affecting the island, people should be extra careful in how they use water.
For his part, Mayor of Spanish Town, Councillor Norman Scott, said the building of the system is a clear indication that the Corporat6ion is resolved to give communities clean, potable and safe water at all times.
He emphasised that it is an investment that the residents must pay for, because if they do not pay their bills regularly, "we won't be able to keep the system functional".
Managing Director of the RWSL, Audley Thompson, told the gathering that it was a costly undertaking to develop the facility, and that the water is for "your domestic use", and there should be no massive watering of fields.
"That wasn't what the system was designed for, so you need to take care of it,"           Mr. Thompson said.
For Principal of the Watermount Primary and Infant School, Karlene Thomas-Laing, it was a moment longed for by many community members, as on occasions inadequate supply of water affected classes at the institution.
"Thank God, this is only a memory," she said, adding that the institution is now in a better position to care for the children.