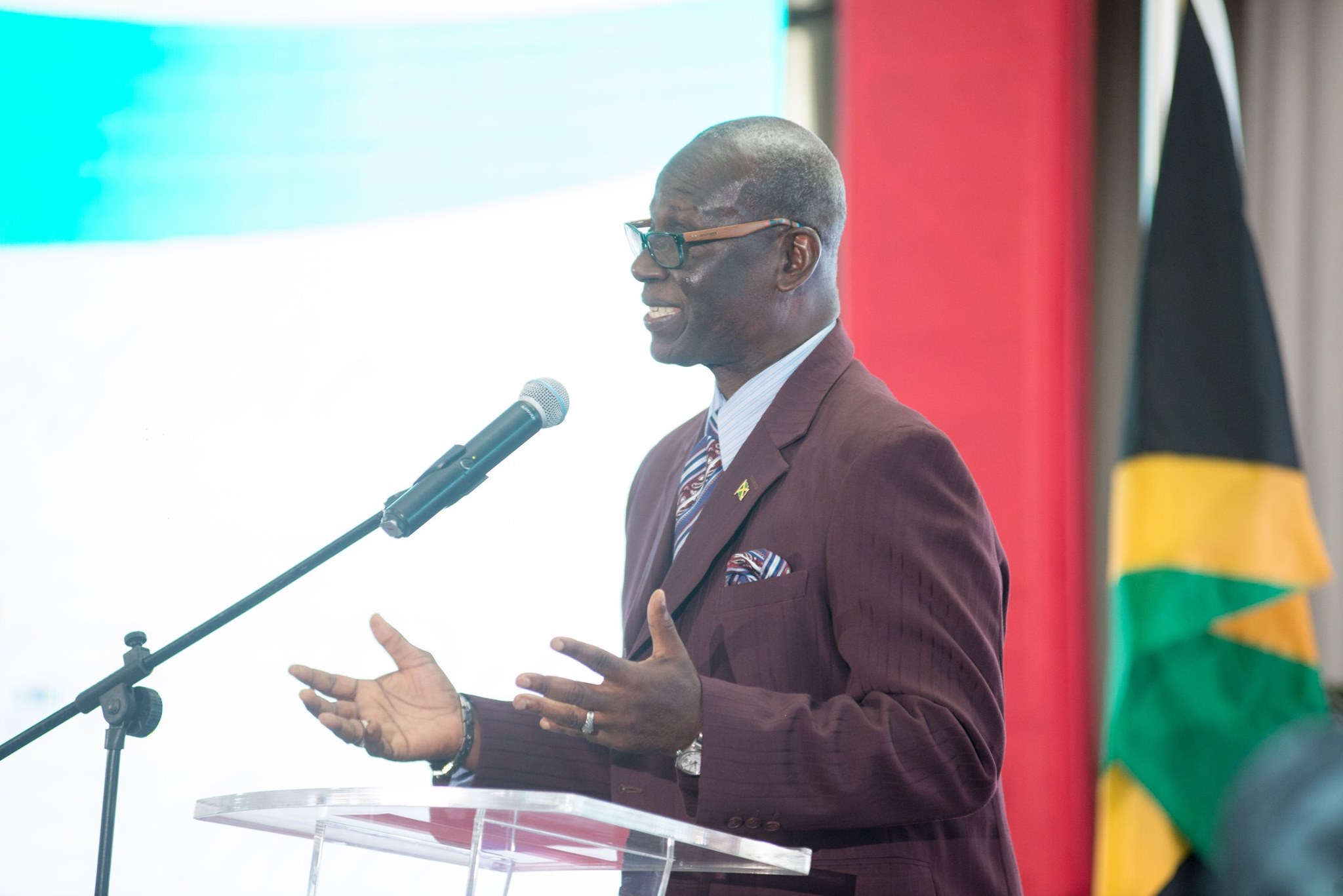 Provisions being made for destitute J'cans abandoned at hospitals
KINGSTON, Jamaica: Fifty-five persons (social cases) who have been abandoned at public hospitals will benefit from accommodation being made available at the May Pen Infirmary in Clarendon, and the Vineyard Town Golden Age Home located in Kingston.
"Spaces are being retrofitted at the Clarendon Infirmary and the Vineyard Town Home to accommodate social cases from hospitals. Thirty-five such spaces will be made available at the Vineyard Town Golden Age Home, and twenty at the Clarendon Infirmary," Minister of Local Government and Community Development, Honourable Desmond McKenzie highlighted.
He was speaking at a press conference at Jamaica House on March 23, 2020, where he indicated that there are reportedly more than 130 social cases occupying much-needed bed space in the public hospitals.
The move to relocate the social cases is among a raft of measures being undertaken to safeguard the country's most vulnerable and homeless in the wake of the Novel Coronavirus (Covid-19) pandemic.
The Ministry of Local Government and Community Development has responsibility for Poor Relief, which embraces persons who live at infirmaries and golden-age homes, as well as registered indigents who reside outside of these facilities.
Minister McKenzie said the protection of seniors are critical as data show them among those most susceptible to Covid-19.  He also stated that the Jamaica Fire Brigade will provide ambulances to serve the infirmaries should the need arise, and partnerships are being explored with private providers of ambulance service.
Isolation areas have also been established at all infirmaries and golden-age homes.
Additionally, a ban has been placed on the admissions of new residents to these facilities for a further 30 days and no visits will be permitted over the same period.
"We're doing this because a number of persons normally visit our infirmaries, not just Jamaicans, but foreigners, so we're restricting visits to our infirmaries," added the Minister.
Registered persons who get poor relief assistance will also be catered for during this special period.
"We have not forgotten our outdoor poor, which number approximately 14,000. In addition to our services to them, there will be a special emphasis on those who are 60 years of age and older, as well as those who are very young," Minister McKenzie noted.
"The Poor Relief Departments will be distributing care packages to meet the needs of these two ends of the age spectrum. These packages will contain essential food and hygiene items. This programme will initially run for 14 days, commencing on March 30. The students who are in the outdoor poor families will be given a daily allocation of $300 for obtaining lunch."