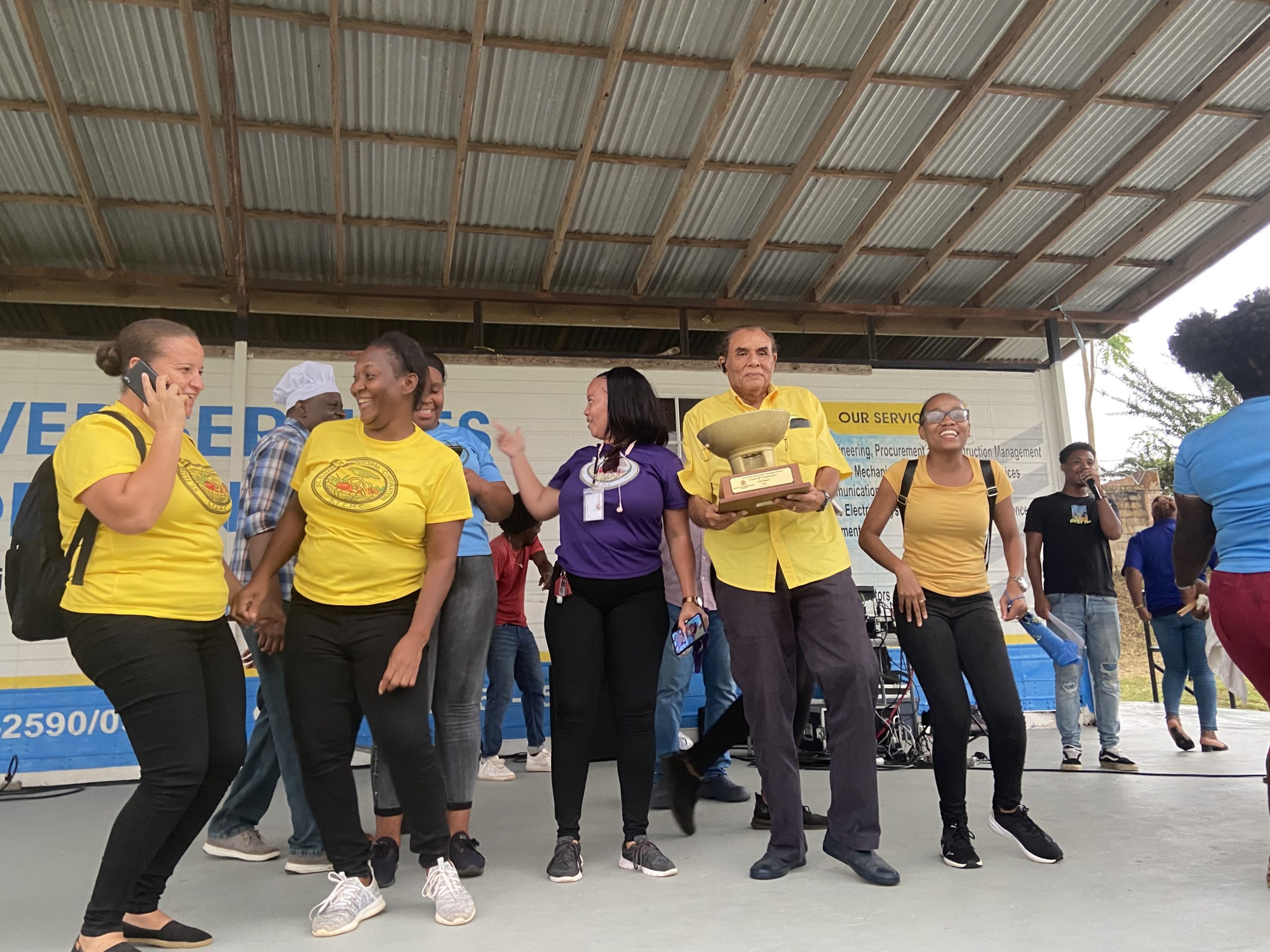 St. Elizabeth MC Tops Cook-Off Competition – Event for part of Local Government & Community Month 2022 Activities
St. Elizabeth Municipal Corporation copped the golden stove and bragging rights as winners of the Local Government & Community Month (LGCM) 2022 Cook-Off Competition.
Chief Executive Officer Errol Lebert led the 'The Breadbasket Chefs Extraordinaire' team during the contest at Brooks Park in Mandeville, Manchester on November 25.
They wowed the judges with their 'St. Bess Coconut Curry Saltfish' dish and 'St. Bess Zesty Sorrel Punch'.
The top three was rounded off by second-place holders Portland Trailblazers from Portland Municipal Corporation (MC) and the Manchester MC's Blazin' Kitchen.
The competition had a total of 12 teams that also included the Ministry of Local Government and Rural Development; Jamaica Fire Brigade represented by Manchester Fire Department; Southern Parks and Markets; Clarendon MC; the Municipality of Portmore; St. Thomas MC; Trelawny MC; Hanover MC; and Westmoreland MC.
The Cook-Off Competition was conceptualized in 2015 as part of LGCM activities and consists of two rounds. Judging is done after each round for a drink and the main course. This year, the main ingredients were saltfish and sorrel for the drink.
The contest is open only to individuals employed to the Ministry of Local Government & Rural Development, the Municipal Corporations, and its Portfolio Agencies.
The entrants are judged on use of ingredients; originality of recipe; creativity of team name and uniforms; team conduct; team organization and booth décor.
LGCM is celebrated annually in November and is observed the theme 'Reigniting A Nation for Greatness through Local Government' for 2022.