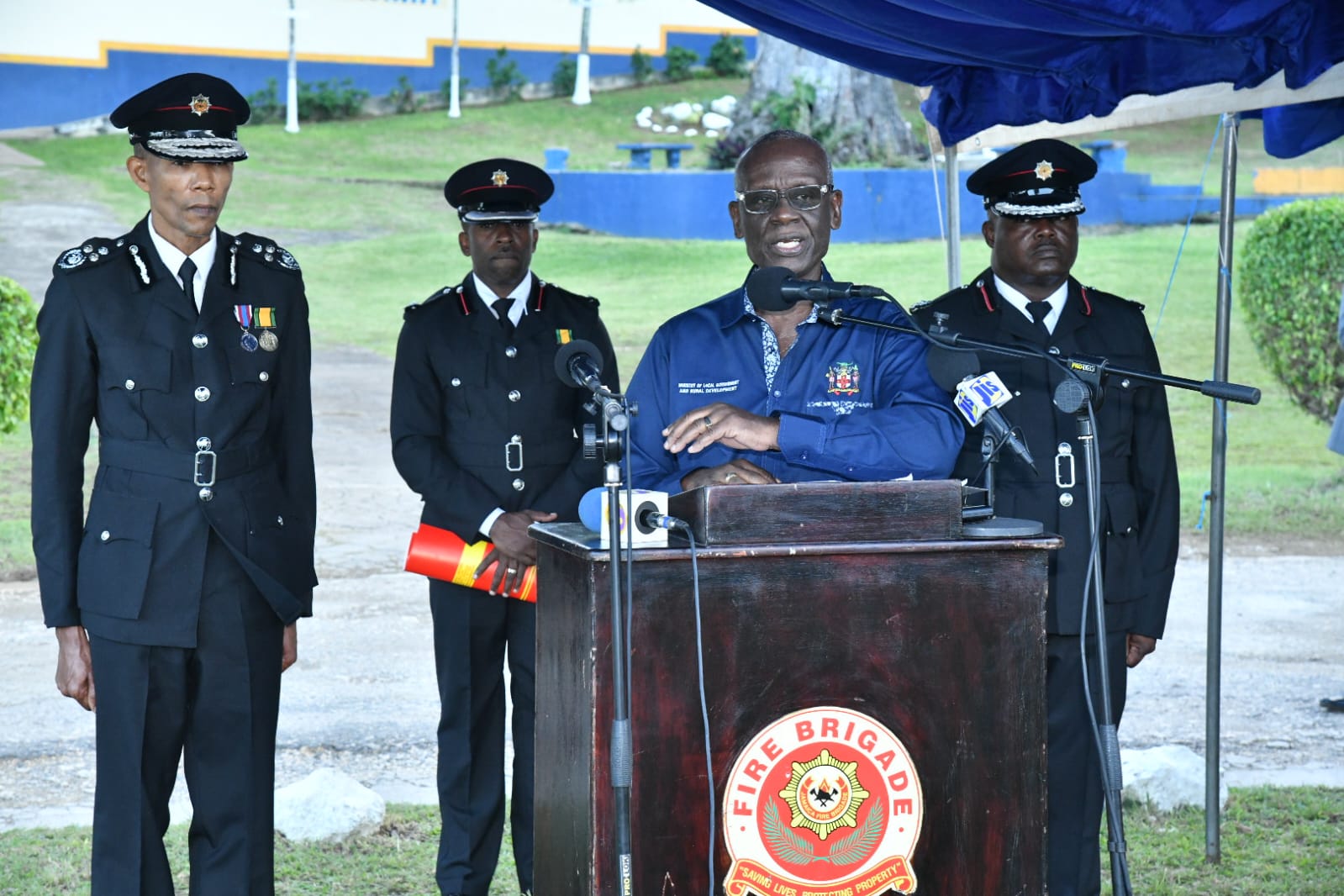 The Jamaica Fire Brigade welcomes 106 new recruits
The Jamaica Fire Brigade (JFB) welcomed 106 new recruits – 86 males and 20 females – who are all certified Emergency Medical Responders.
The cohort of Intake Number 24 is the fourth graduating batch to get this certification which is among twenty disciplines that the new firefighters have been trained. The new recruits will be deployed to fire stations across the island.
"Intake number 24 contains the largest proportion of females in any graduating batch of recruits to date. In saying welcome to you all, I want to thank the ladies especially, for answering the call to serve in this way," said Minister of Local Government and Rural Development, Honourable Desmond McKenzie.
He was giving the main address at the graduation ceremony held at the Madge Saunders Conference Centre in Tower Isle, St. Mary on December 3.
The Minister also highlighted that the JFB continues to perform as an elite unit, with workers proudly relishing their role as first responders.
"The Jamaica Fire Brigade is an institution that can be considered one of the most disciplined institutions in Jamaica," he noted.
"We continue to see the results of that discipline [day in and day out] and I want to say to the Commissioner (Stewart Beckford) that while we will hear of members of other organizations getting into trouble, I can recall only once in my seven years as Minister of a firefighter doing something [other than doing what his job requires]. This speaks to the level of discipline that exists in the Jamaica Fire Brigade."
Minister McKenzie also implored the new recruits to maintain the department's impeccable track record of discipline and not allowing themselves to be tainted by anything that would bring dishonour to the organization.
"Do not allow a strong track record of performance of discipline to be spoiled. You have a role to play… not just in putting out fires and saving lives, but also to be role models for the communities that you are from.'
The Local Government Minister also used the opportunity to offer condolences to the JFB and the family of 25-year-old firefighter Larenzo Douse, who was killed on December 2 after a vehicle crashed into the back of a fire truck in Ocho Rios, St. Ann during a work call.
Mr. Douse was stationed at the Ocho Rios Fire Station.