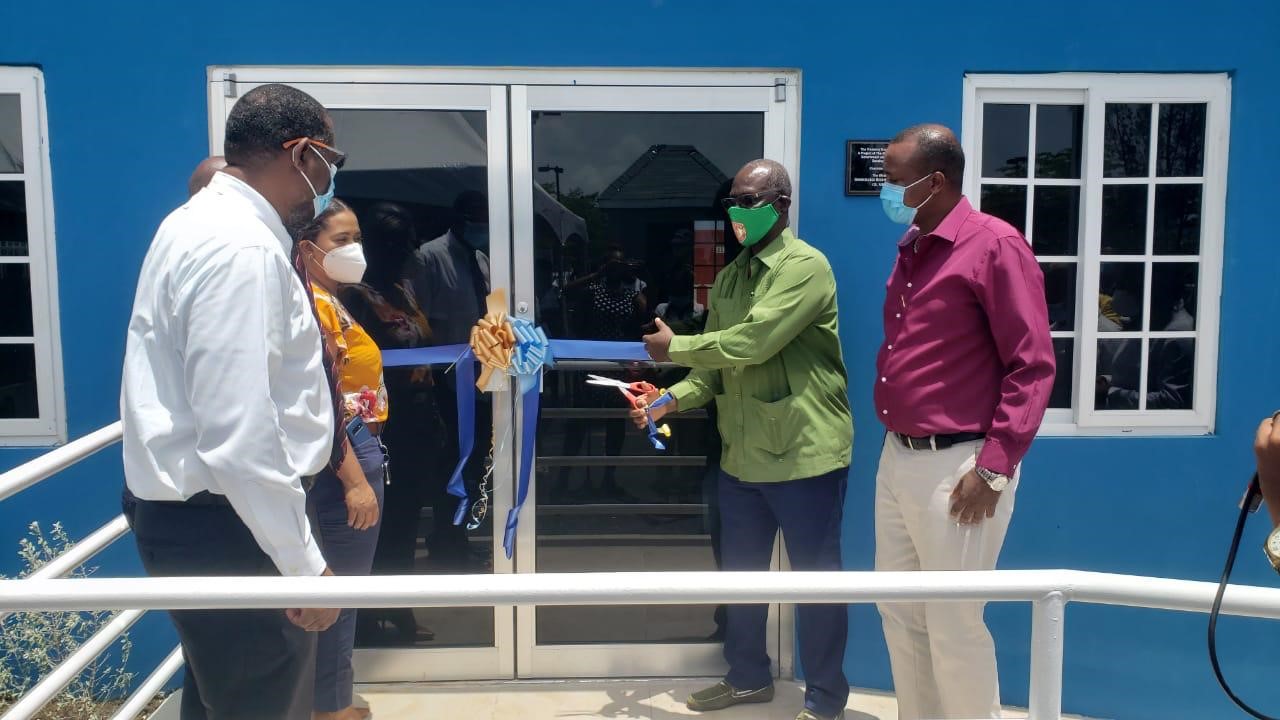 Trelawny gets Drop-In Centre
FALMOUTH, Trelawny: The Ministry of Local Government and Community Development expanded its Municipal Social Assistance Programme (MSAP) with the opening of a Drop-In Centre to serve the homeless population in Falmouth, Trelawny.
The J$19m facility was built on lands at Victoria Street and is a stone's throw away from the Trelawny Police Headquarters and the Falmouth Public General Hospital.
"The expansion of national facilities that will provide care and comfort to our homeless citizens is an important aspect of the work of this Government," said Portfolio Minister, Honourable Desmond McKenzie.
"It is one of the features of the human face of this Administration, and a symbol of our commitment to assisting the vulnerable in our society."
He was speaking at the official hand-over ceremony on Wednesday, July 15, 2020.
Minister McKenzie noted that it is the duty of the Government to protect the vulnerable and the Administration continues to fulfill this responsibility through the rehabilitation of infirmaries and the construction of drop-in centres.
The Trelawny Drop-In Centre is the fifth to be constructed under MSAP's conceptualization in 2017. Similar facilities have been opened in Ocho Rios, St. Ann; Port Maria, St. Mary; Lucea, Hanover, and Black River in St.  Elizabeth.
Those expected to be commissioned into use next are in Linstead, St. Catherine and St. Thomas.
Drop-In Centres are the first point of contact for homeless persons and offer a range of care including a bath and other hygiene care, food, and medical assessment.
"These facilities were constructed so we ca reach as many people as possible and where we can provide them with food, medicine and in some cases, a place to sleep," the Minister added.
"If they are tired and want somewhere to sleep, don't turn them away. Provide a bed and let them sleep."
He noted that since the onset of the Novel Coronavirus (Covid 19), the Government has been providing meals to more than 2000 homeless persons with two meals daily at the drop-in centres. This number also include some individuals who are not homeless but visit the facilities to access meals.