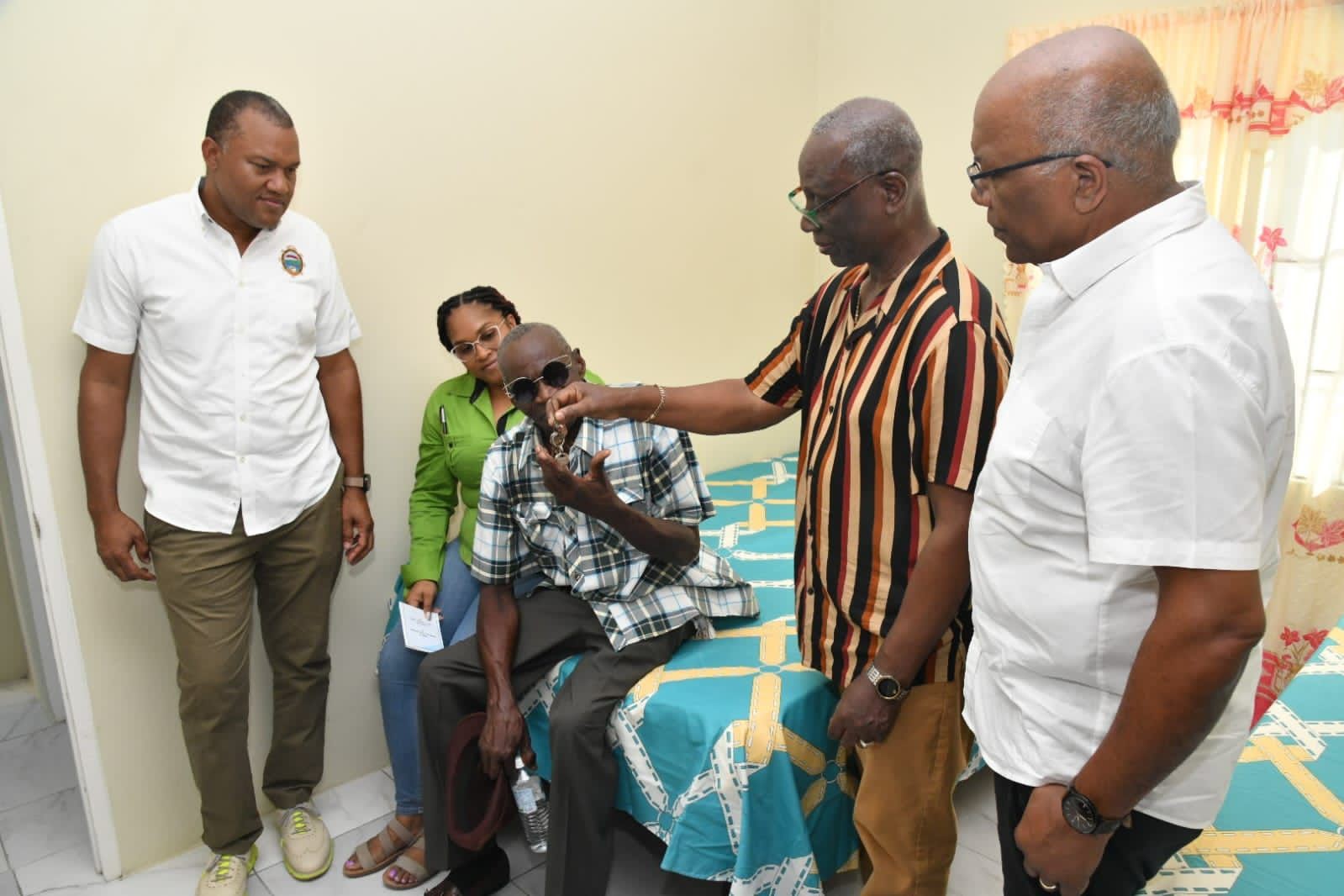 Two more indigent houses handed over in St. Mary
Two additional indigent housing solutions with a cost tag of J$9.5 million were handed over in St. Mary on Friday (January 20).
The beneficiaries are 64-year-old Shirley Nugent of Hamilton Mountain near Oracabessa and George Simms, an 83-year-old resident of Heywood Hall, Port Maria. Miss Nugent and Mr. Simms received their keys to a $4.5m studio unit and a one-bedroom unit valued at $5m, respectively, under the Ministry of Local Government and Rural Development's Indigent Housing Programme.
"It is the intention of this administration to ensure that those persons who are in need of proper housing (have the opportunity to access this)," said Portfolio Minister Desmond McKenzie.
He also noted that the Government is committed to improving the housing stock across the country; and that as part of this mandate, more housing solutions are to be rolled out to meet the demand for housing.
"We in the (Ministry of) Local Government are playing our part in contributing to the housing stock of the country as announced by the Most Honourable Prime Minister."
Minister McKenzie disclosed that $27.5m has been invested in social housing for the parish of St. Mary.
The self-contained St. Mary housing units were constructed using concrete, block, and steel, with full bathroom suite, counter tops and cupboards for the kitchen, and a living/sleeping area. The units were also equipped with water tanks.
Mayor of Port Maria, Councillor Richard Creary, says four indigent housing units have been approved under the Indigent Housing Programme for the parish. To date, three have been completed and handed over while the fourth house in under construction.
"We really applaud this programme…we were dependent on Food for the Poor, who over the years, have assisted us greatly in this regard in providing housing for our citizens. But this programme has taken new light where we see quality houses made of block and steel… and the finishing are very well done. I would like to commend Minister McKenzie for taking this programme to another level," he said.
The Indigent Housing Programme is designed to specifically address the challenges of substandard housing under the Ministry's Municipal Social Assistance Programme (MSAP).
Applicants for the programme are screened through the Poor Relief Department in each municipality.