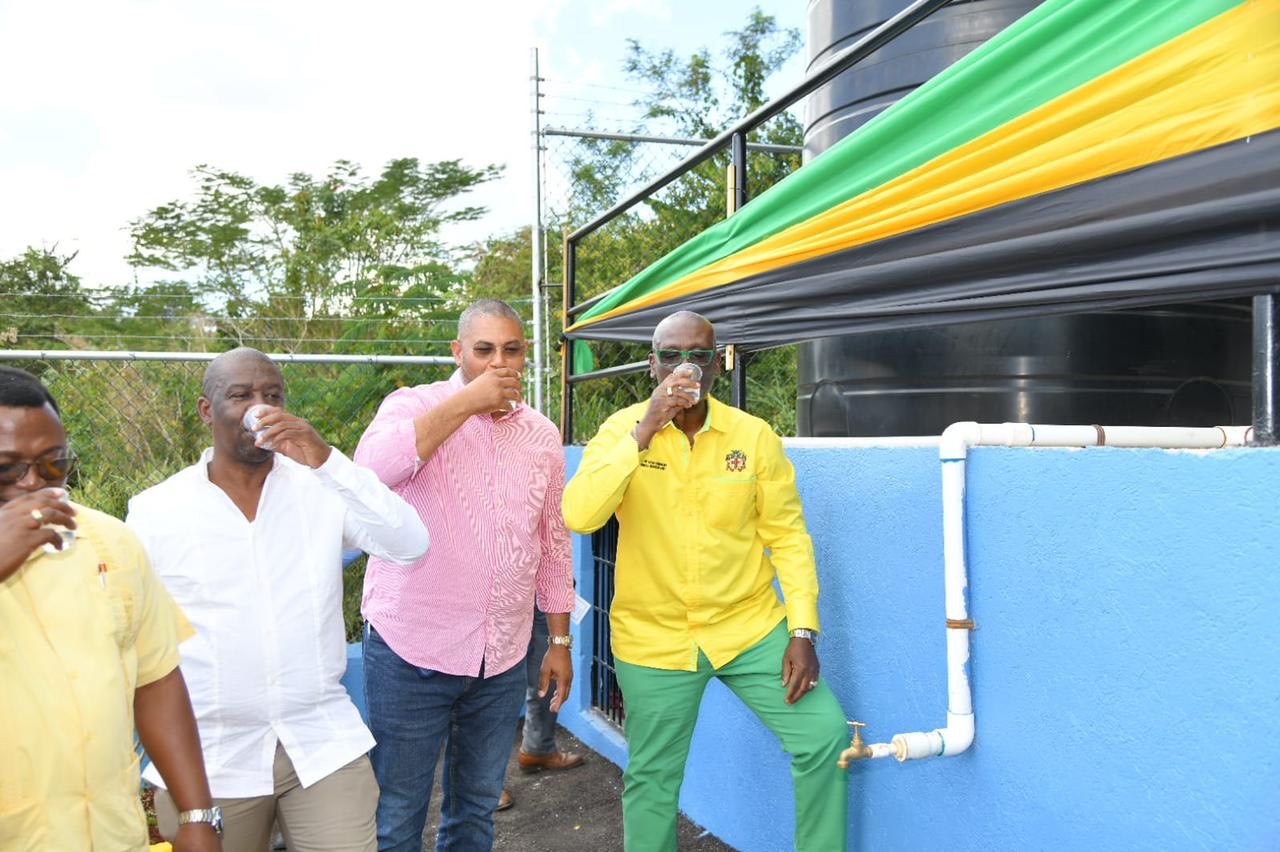 Water Shop opened in Mile Gully, Manchester
MILE GULLY, Manchester:  A J$14 million water shop, storing 16,000 gallons of the commodity, has been officially opened to serve residents of Mile Gully and its environs in Manchester.
 The facility, which is a project under the Ministry of Local Government and Rural Development, will be operated by the Manchester Municipal Corporation.
"The Government has been working to improve the water supply systems across the country, not just by means of putting in water shops, but to make communities accessible to the service provided by the National Water Commission," Portfolio Minister, Honourable Desmond McKenzie said during the handover ceremony on February 10.
"We can't just snap our fingers and the problems are solved overnight, but every step that we take is a step in the right direction."
He also appealed to the residents to take care of the water shop and not to allow it to be used for commercial purposes.
"… They use it to establish car wash. They use it for farming and the one that is more disgusting than anything else is that they drive up and they load drums of water and go and sell it to people," he said.
"This is not something that we are going to tolerate. In one particular parish, we have already caught two of the culprits red-handed."
Minister McKenzie also visited the site of a water shop under construction in Somerset, Manchester. Three other water shops are operating in the parish, and the Rural Water Supply Limited will undertake a J$12m renovation project of the water facility in Plowden district.
Member of Parliament for North West Manchester, Mr. Mikael Phillips, lauded the Minister for his assistance in supplying water to the constituency. He said these efforts will make a significant impact in addressing the chronic water shortage in the constituency where only 30 percent of residents have potable water.
 "This water shop is important to the surrounding communities that will greatly benefit from it. North West has quite a bit of parish tanks and what we have been doing through the councillors and myself is that we have been using the CDF (Community Development Fund) and installing 2000-gallons water tanks at various points across the constituency," the MP shared.
"If there is anything else that we ask, is that the Ministry helps us in putting in more of these wayside tanks that I will match with my CDF with the delivery of water."
Minister McKenzie also disclosed that budgetary allocation has been made for four additional water shops to be built in Manchester during the 2023/2024 financial year.