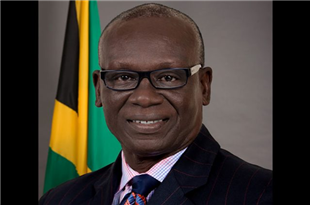 LOCAL GOVERNMENT MINISTER RESPONDS TO RAID ON THE MANCHESTER PARISH COUNCIL
The Minister of Local Government and Community Development, the Hon. Desmond McKenzie, says the Ministry has been advised of the investigations currently being carried out into the Manchester Parish Council.
The Minister says he received a letter from the Office of the Contractor General (OCG) earlier today, advising him of plans to commence investigations into the awarding of contracts at the Manchester Parish Council for the last seven years (2009 to present).
Minister McKenzie stated that he is unable to comment further on the matter as 'these investigations have just started and I am not in a position to make any further comments on the actions of the OCG and the other Agencies involved'.
The Minister also indicated that he has been in touch with Mayor Brenda Ramsey regarding the matter.
The Major Organised Crime and Anti-Corruption Agency (MOCA) advised that a team from their agency and personnel from the Financial Investigations Division (FID) executed several search warrants and seized a number of documents in Manchester and Clarendon this morning.