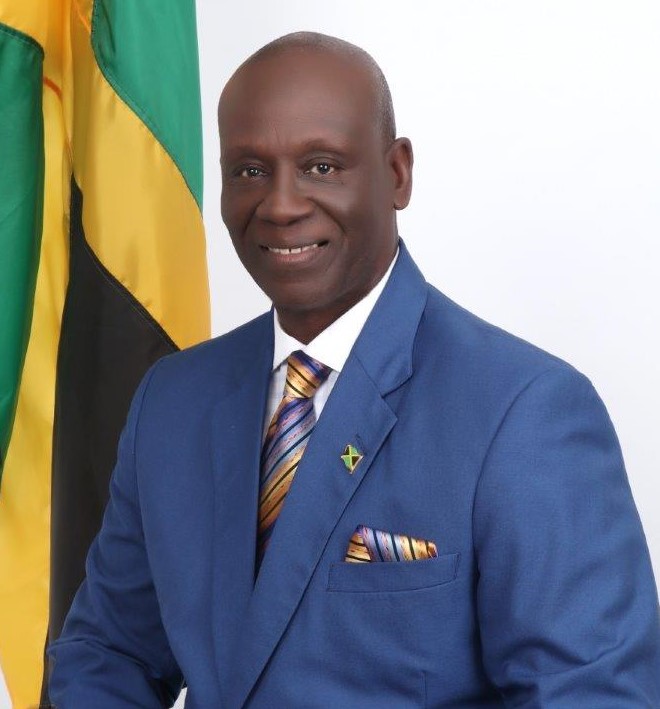 Minister of Local Government Recommits Local Government System to The Care of The Elderly on the 40th Anniversary of The Eventide Home Fire
Minister of Local Government and Community Development Honourable Desmond McKenzie says the anniversary of the Eventide Home fire, presents an opportunity to reflect on the strides that have been made in securing our vulnerable population who live in State care.
Forty years ago today, on the morning of May 20, 1980, 153 elderly women were killed at the Myers Ward of the 110-year-old Eventide Home for the Aged, in a fire that was officially categorized as being of unknown origin.
"I had just entered my sixth year as a Councillor of the Kingston & St. Andrew Corporation (KSAC) when this terrible event occurred. The KSAC had the responsibility for the general upkeep of Eventide Home, which was located at Slipe Pen Road in Kingston, and was at the time the main care Home for the elderly in the corporate area. I will never forget that fire. 153 women were burnt to death, and only 58 escaped with their lives.
"After the General Election of October 1980, the new Administration led by the Most Honourable Edward Seaga, took on the task of creating a new facility for the residential care of the elderly and otherwise vulnerable in the corporate area. That led to the construction of the Vineyard Town Golden Age Home, which continues to this day to be a vital place of care, companionship, refuge and dignity for our elderly.
"The Eventide Home fire led to a national day of mourning on May 26, 1980, and as a country, we paid tribute to the victims, our mothers and grandmothers, and we expressed our condolences. For me however, that fire is one of the strong motivations for my decision to be a lifelong servant of the local government system…our vulnerable at every level must always be protected, and an incident such as the Eventide Home Fire must never ever happen again.
"Today, I use the anniversary of this tragedy to once again pay homage to the women who died, to salute their families, and to say that the Ministry of Local Government and Community Development will continue to develop the projects, policies and programmes, from the expansion of Drop-In Centres, to the expansion and upgrading of our Infirmaries island-wide, that have made life a better and more dignified experience for our elderly who are in residential care."