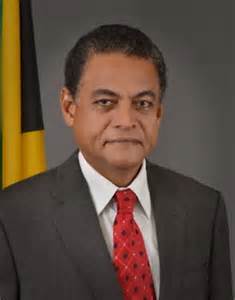 Private Sector Interested in Riverton
Local Government Minister Noel Arscott has announced that an Enterprise Team has been established to examine proposals from private sector entities that have expressed interest in taking over the management of the Riverton Disposal Site. "An Enterprise Team has been approved by Cabinet to examine 15 proposals and to come up with a solution, having done an evaluation, (of) whether a waste to energy or a waste management facility is feasible…. the committee will examine all the options to privatise the dump."
The Minister also revealed that the issue of a tipping fee, which is the amount charged for the offloading of garbage has been a major sticking point in the effort to divest Riverton to private entities.
"In Jamaica, we currently charge $1,000 per truck load, and it is called an administration fee. It is a significant source of revenue for managers of landfills. Because of the way our country has evolved, we don't have a tipping fee and it is part and parcel of some of the problems with limited resources in managing the thing properly," Mr. Arscott said.
The Local Government Minister also announced that the Disposal Site is now almost completely covered, and that "plans are now in place that it will be maintained and that no more than 10 acres will be opened at any given time".
The recent fire, which is the biggest ever at the disposal site, has cost J$235 million, to date, to extinguish. The Minister announced that as of June this year, tyres – one of the biggest contributors to smoke nuisance – will no longer be accepted at Riverton. "The management of organic waste is also of concern, as it is well known that where it exists in abundance, there is the production of methane gas and the chances of spontaneous combustion increase. We are also going to reduce the amount of organic material going into the dump, and with the help of the Government of Japan, we will be establishing a facility, separate from Riverton, for the processing of organic waste."