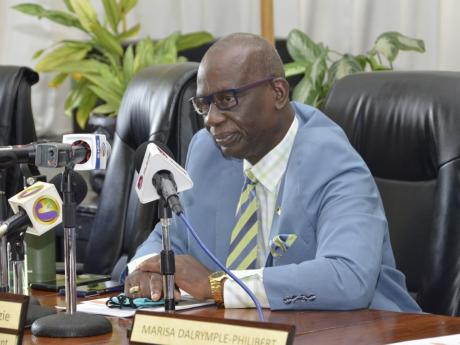 Ulster Spring, South Trelawny to get fire station
FALMOUTH, Jamaica: Ground will be broken next month for the construction of a new fire station in Ulster Spring, South Trelawny in keeping with the thrust to improve the equipment and infrastructure of the Jamaica Fire Brigade (JFB).
"I am pleased to advise that, hopefully, by the end of August I will be breaking ground for the construction of a brand-new fire station in Ulster Spring," said Honourable Desmond McKenzie, Minister of Local Government and Rural Development.
He made the announcement during a special meeting of the Trelawny Municipal Corporation on July 8.
Minister McKenzie stressed the need for a facility in South Trelawny given its geographical outlay and distance from the Falmouth Fire Station. Often times, assistance is sought from fire stations in the neighbouring parish of Manchester when a blaze starts in some South Trelawny communities.
He also pledged to boost the capacity of the fire units at the Falmouth Fire Station with the increased infrastructural developments in North Trelawny.
The parish of Trelawny is to benefit from a fleet of 30 trucks that has been purchased by the Ministry. Fifteen of the new units are already in the island and the remainder is expected to arrive on the island before September.
In May, the Minister also shared with Parliament that the cost of house fires, industrial fires, and other types of fires to the Jamaican economy and society remains very high. Some 10,826 persons have been displaced due to fires since 2016.
"Last year, the Fire Brigade responded to 13,784 fire calls across the island. Data shows that 31 people died as a result of fires, 89 were injured and 1,676 lost their homes or were otherwise displaced," he explained.  "To put this in greater context Madame Speaker, over the last five years, there were 62,887 fire calls. One hundred and sixty-eight people were killed because of fires and 411 people, including 94 firefighters, injured."
He also noted that while the JFB is making steady progress in addressing public attitudes to fire safety through the Fire and Life Safety Programme; he wanted every Jamaican to make fire prevention a way of life.